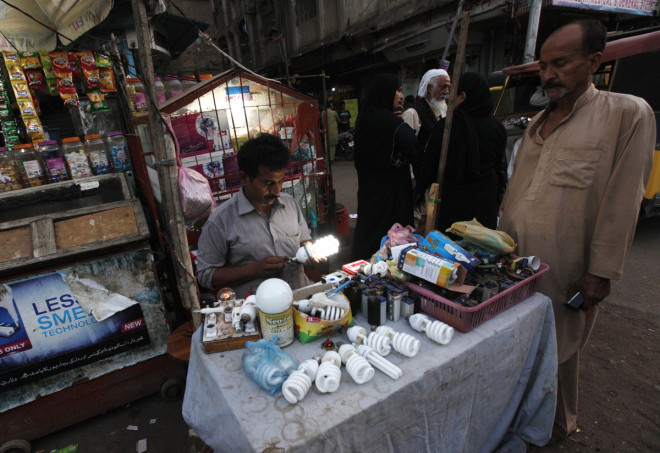 The World Bank approval of a $12bn loan to Pakistan has been welcomed with relief from Islamabad to Karachi.
Perpetually on the brink of chaos, Pakistan's energy sector is in dire need of massive investment to cope with ever-rising demand.
But, it wasn't always like this. Pakistan used to produce half of its energy needs via hydroelectric dams, but consistent government's neglected this valuable source of energy self-sufficiency.
Pakistan's complacency saw them relying on imports of oil from the Gulf to feed their booming energy demand as the economy grows. It's an expensive habit that cannot fulfil its needs but has proved hard to kick.
Moreover, Pakistan's domestic energy policies may are designed by governments to keep themselves in power and with little sympathy for the country's impressive private sector.
Other than Japan, Pakistan is the most expensive country in Asia to when it comes to energy costs. It's a reflection of government allocation policies that result in Pakistan having the world's highest number of cars running on compressed natural gas, with a hefty government subsidy built into the fuel price.
The fuel-starved private sector has to import power, pushing up costs and sucking foreign exchange reserves from the country.
Businesses suffer from frequent power cuts, which disrupt everyone from street vendors to conglomerates. They have become a national frustration, leading to political protests throughout the country. Doomsday images of burning tyres and mass anger are common on the nation's many television news networks.
Pakistan's over-reliance on oil-based electricity has worsened over recent years. In 2005 it accounted for 16% of total output but by 2010 that had grown to 38%.
Pakistan has not invested in cleaner alternatives and critics believe a lack of planning and investment in power generation is the reason.
The money from the World Bank should go some way to boost investment, although the bulk of the five-year loan is earmarked for spending to reduce poverty and inequality. Yet, the fact that the World Bank has shown faith in Pakistan's immediate future could encourage potential private investors to look at the country more favourably, something that the country badly needs.