Why too many monolinguals will hurt British businesses post-Brexit
Britain's chronic language skills gap will damage its ability to trade.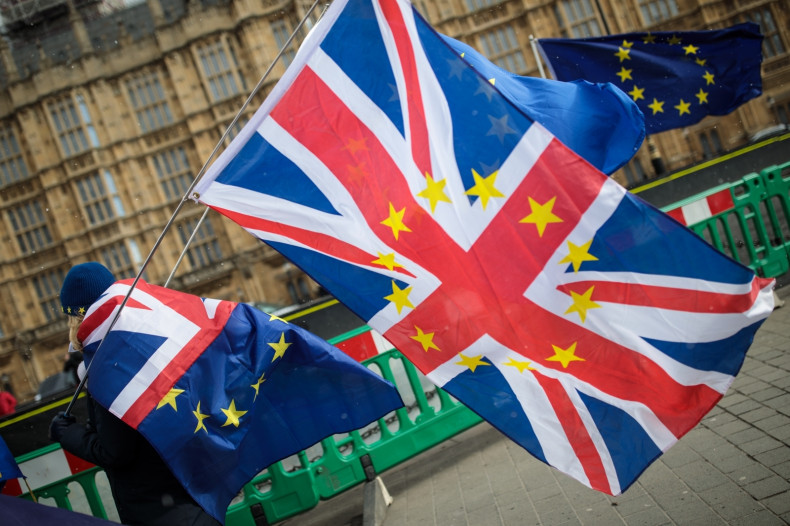 British market conditions will undergo the biggest fundamental shift in decades when Brexit finally occurs, but UK businesses are currently under equipped to take on the challenge. Presently, 70% of British exporters fail to speak a foreign language and at a time when new trading partners will be sought, this fundamental limitation risks the UK playing catch up with foreign multilingual competitors.
English is undoubtedly still the lingua franca in corporate diplomacy, but this is something that cannot be taken for granted after Brexit. With the comfortability of EU operations being removed, companies would be wise to embrace languages to best create new business opportunities.
Maintaining and building good relationships is a core feature in any successful business and in an increasingly globalized world, companies with diverse linguistical talent have the greatest ability to delve into new markets. As ex-German Chancellor Willy Brandt espoused nearly half a century ago: "if I am selling to you, I speak your language. If I am buying, dann müssen Sie Deutsch sprechen".
Multilingual companies are proven to enjoy much more engaging business interactions with suppliers and customers alike, often seeing greater returns on investments and increased sales. The more linguistically diverse a business becomes, the wider the potential customer base can also stretch, in turn increasing the revenue and profitability of businesses.
At ActivTrades for instance, our diverse linguistic employee base speaks over 14 languages, which has allowed us to maneuver and adapt to different demands in new territories, through localized knowledge and time saved on translation and relationship building.
When attempting to ascertain the volatility of new markets or simply develop new business partners, engaging that person in their native language immediately builds a level of trust, as discovered when opening our office in Dubai. Furthermore, with emerging markets constantly providing new opportunities, having as many different linguistic options within a business helps ensure an opportunity is never missed.
With Brexit is fast approaching and multilingual workers becoming scarcer within the UK economy, investment in linguistic training for staff should therefore be at the forefront of business models.
According to a 2017 YouGov survey produced by the British Council, well over 75 per cent of the Great British public have an inability to speak – at a conversational level – any of the languages that are regarded as the "10 most important". Perhaps even more troublesome is that less than 1% can speak Mandarin, Arabic, Russian or Turkish. Included in that list are enormous emerging markets that could provide UK businesses a great opportunity to grow. The lack of language finesse within the economy, means these opportunities are passing businesses by.
62 per cent of non-exporting businesses who are currently searching for opportunities internationally are finding a dearth in language skills a barrier. A concerning statistic considering how businesses will have to become more internationally integrated in the coming years.
The worry is that we fail to amend our business practices in relation to emphasizing linguistic skills, rhetoric surrounding Britain as an unconnected island may become more centered in reality. HESA statistics show that Language student enrolment at university is declining – down 1% from 2016 to 2017. This, along with companies ignoring any responsibility regarding language training, is a trend that perhaps shows the UK as a whole is failing its first post-Brexit test.
Companies encouraging language training as they do first aid and IT training is a viable solution to the problem. Certainly, being more aware of employee's previous language experience and encouraging them to re-engage with linguistics should be an urgent priority in order to boost long-term revenue. Perhaps providing incentives in pay – as the British Army do – to those qualified in languages could be a solution to the lack of linguistic finesse within the economy.
Regarding the future, it is vital that business leaders are prepared to adapt and be flexible regarding the changing business landscape post-Brexit. The UK maintains an edge in many other important facets of business and will still be an attractive location for companies. However, engaging with linguistic training will allow UK businesses to not only maintain their market position but expand and progress into new territories.
---
Alex Pusco is the founder of ActivTrades. He is fluent in English, Italian, French and German.
---