UK companies are currently financially outperforming their Asian counterparts in high growth areas in the region.
According to Telstra Global survey, UK companies were overrepresented among the star performers, which were defined as the top 5% of companies operating in Asia based on past high performance and future promise of success.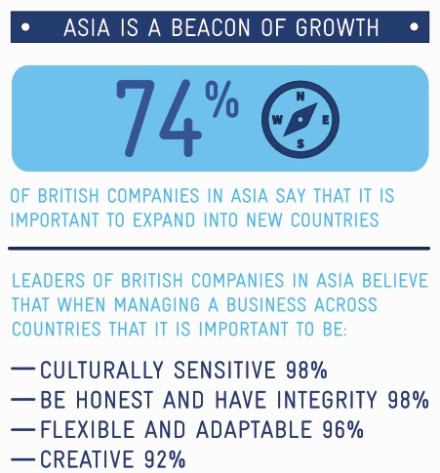 The report reveals that 83% of British businesses expect to meet or exceed their financial and strategic objectives over the next three years in Asia while 11% expect to far exceed their objectives.
Information and communications technology firms are more like to have been very successful in the past three years with 71%, compared to 61% cent across all sectors.
However, 31% of groups say that the top challenges of doing business in Asia is finding good talent while 29% warn that expecting to see financial returns too quickly is extremely challenging.
So IBTimes TV decided to catch up with Telstra Global's head of EMEA and Americas, Tom Homer, about the main reasons for British businesses' growing success in Asia.