This week the Prime Minister announced a major education initiative to tackle the challenges posed by tuition fees as well as promoting the benefits of vocational education, with a focus on technical qualifications.
As part of this announcement, Theresa May rightly pointed out that, "For those young people who do not go on to academic study, the routes into further technical and vocational training today are hard to navigate, the standards across the sector are too varied and the funding available to support them is patchy."
It is true that the UK's noble mission to encourage greater numbers of students to enter university is beneficial, but at the same time many people have missed out on vocational technical training, better suited to their needs.
What's also concerning is that our rigid education system is looking increasingly outdated, particularly against the backdrop of digital disruption and its impact on the workplace.
Many jobs now require employees to start work with high levels of digital proficiency. The rise of the sharing economy and flexible working models means that candidates need a diverse skillset that can develop in line with the latest technology trends. Companies also need a workforce that can think creatively and bring fresh ideas to market, and diversity is critical to this.
So what barriers are preventing our education system from helping young people achieve their full potential?
The problem isn't just institutional, it's cultural. For too long there has been a lack of recognition for the benefits of science, technology, engineering and mathematics (STEM) subjects. Likewise, those that choose to pursue apprenticeship schemes and bespoke training programmes instead of academia often find themselves overlooked by prospective employers.
Right now only 35 per cent of girls choose maths, physics, computing or a technical vocational qualification compared to 94 per cent of boys. More than 9 in 10 STEM apprenticeship achievers are men.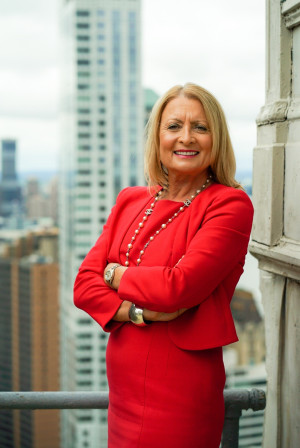 We need to make change.
To succeed in the highly complex and competitive global race, the UK needs a diverse workforce of many talents. If we cannot enable diversity within the education system, then how on earth can we deliver it in the workforce?
That's why we need more girls to take up science and engineering. We also need to encourage children from disadvantaged backgrounds to continue with education and training, so they can benefit from career opportunities and drive social mobility.
In tandem with this, we need a more concerted effort to encourage students to enter apprenticeship schemes, which deliver superb results. Recently published government data revealed that 89 per cent of apprentices say they are satisfied with their apprenticeship; 97 per cent of apprentices said their ability to do the job had improved, and 92 per cent said their career prospects had improved.
There are three key steps needed to start reshaping our education system, so that it's fit to support the candidates of the future.
The first step in this process is recognising that flexibility is critical to modern learning and that a one-size-fits-all approach is no longer acceptable.
The UK's digital skills crisis cannot be solved unless we offer a much wider range of career options and courses to young people. This means increasing the number of high quality technical apprenticeships available, providing inspirational work experience programmes and encouraging entrepreneurs and technology role models to act as mentors in schools.
There needs to be stronger career guidance and more detailed background information available on career pay scales and conditions to allow students to map out their future careers.
The second step is to wake up to the fact that education doesn't end when you enter the world of work. With online courses, training programmes and numerous services available, every person should have the right to increase their digital skillset.
At FDM Group, we offer high quality training to university graduates, ex-forces personnel and returners to work, transforming them into professional IT and business consultants. Every candidate has the chance to, develop critical skills and secure a potentially exciting new career, improving their CV.
This approach should be reflected in our education system. Self-improvement should be praised, with candidates encouraged to demonstrate a commitment to life-long learning and reinvention. Likewise, employers need to recognise that candidates who relish improving their skillsets will bring huge benefits to the workforce.
Thirdly, we need to encourage diversity in the education system. We need every candidate to be judged on the merits of their skills and experience. Employers need to recognise that a job applicant's background does not define them, whether they have chosen an apprenticeship, degree or vocational training course.
These steps will help create a level playing field for job applicants and in turn, provide encouragement for more students to seek technical courses and qualifications as part of their career development.
With UK businesses seeking to fill the chronic digital skills gap and a generation of young people wanting access to engaging new careers, driving diversity in our education sector should be a top priority for policymakers and industry. Doing so will not only fuel economic growth, it will unlock the potential of a whole new generation of talented entrepreneurs and innovators.
About Sheila Flavell
Sheila Flavell is Chief Operating Officer at FDM Group, the global professional services provider with a focus on IT. Sheila was recently recognised as "Woman of the Year" at the annual Women in IT Awards