'Wicked' mother murdered her own daughter with bin liner following custody battle row with father
Woman receives life for murdering child over dispute about relocating to Kenya.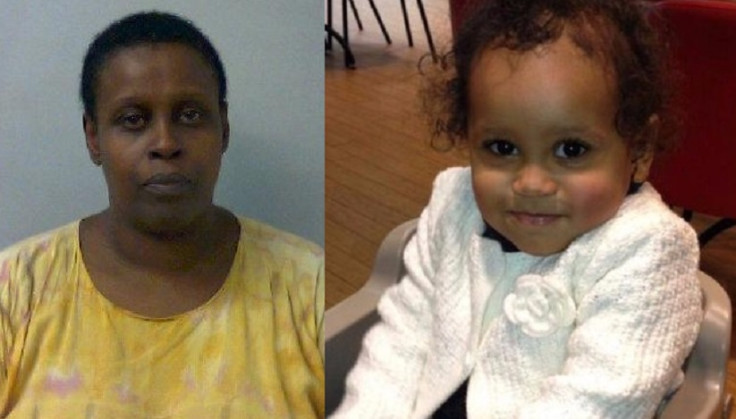 A "wicked and selfish" mother who murdered who own daughter over a bitter custody battle has been jailed for life. Angela Whitworth, 44, formerly of Herald Way, Bicester, killed 20-month old Sarah Dahane by smothering her with a bin liner at her Oxfordshire home in May 2013.
She then flew from London's Heathrow Airport to Kenya before an international manhunt resulted in her been detained in Uganda and flown back to the UK, where she admitted killing the child.
The court heard how she murdered Sarah following a disagreement her father, Moroccan national Nabil Dahane, whom she met via online dating in 2006. Whitworth was described as having a "all-consuming desire" to take her daughter to Kenya to start a new life.
What followed was a hard-fought custody battle between the parents, with a final hearing on the case recommending Sarah should stay with her father if Whitworth leaves for Kenya, or she have shared custody if Whitworth remained in the UK.
Shortly after this, Whitworth booked her flights to Kenya. Police received a call the following day from a relative of Whitworth concerned about Sarah. Police officers attended the property where they discovered the body of Sarah body, who had been smothered with a bin liner.
After pleading guilty to murder last August, Whitworth has now been sentenced to life with a minimum of 15 years in jail.
Upon sentencing at the Old Bailey, Judge Justice Spencer told Whitworth: "You killed her because you believed the family court was not going to let you take her to Kenya to live with you there, but instead was going to let her reside with her father in their country. It was a thoroughly wicked and selfish act."
Senior investigating officer Det Supt Ian Hunter said: "Sarah was a happy and carefree little girl who had her whole life ahead of her. She died at the hands of the person who should have been protecting her – her own mother.
"On that day, 15 May 2013, Angela Whitworth received information which, in her mind, gave her the opinion that she would be unlikely to be able to take Sarah to live in Kenya. Angela therefore booked herself a business class flight to Nairobi. It is my belief that when the ticket was booked, Sarah was still alive. Angela then killed her daughter before travelling to Heathrow Airport and leaving for Kenya later that day.
"The following day when Angela arrived in Kenya, she contacted a relative who became concerned for Sarah's welfare and reported her fears to police. Thames Valley Police officers then discovered Sarah's body on a bed inside her home in Bicester.
"This has been a complex and challenging investigation and we have worked tirelessly for more than three years to ensure Angela Whitworth was brought before a UK court to establish the truth about what happened on that day. Whitworth admitted murdering her daughter in an act which I truly believe was needless, selfish and wicked."
© Copyright IBTimes 2023. All rights reserved.