On 19 June 2012, WikiLeaks' editor-in-chief Julian Assange entered the Ecuadorian embassy in Knightsbridge, London, under the protection of political asylum. Four years later, he remains there.
But Assange, who remains prolific despite being voluntarily locked away from the world, is mounting a fresh bid for freedom by launching a global event called "First they came for Assange" which is asking people over the world to join forces and demand that his "unbelievable persecution" is brought to an end.
The schedule, listed in detail on a website subtly called FreeAssangeNow, lists an impressive number of speakers, musicians, film-makers and activists supporting the controversial figure, including Brian Eno, Vivienne Westwood, Michael Moore and Yanis Varoufakis.
Kicking off on the four-year anniversary of his asylum, a live-stream featuring Assange will be broadcast to events across roughly a dozen major cities - including Berlin, Paris, New York and Madrid.
The website states: "Before it is too late, the global event 'First they came for Assange...' wants to stress that we live in a critical time in which everyone opposed to the political and financial powers might soon become a target."
So far, this year has been eventful for the founder of the most recognisable whistle-blowing platform in the world. In February, a panel of UN experts ruled that Assange was being "arbitrarily detained" and asserted he should be set free from the halls of the embassy.
Yet in response, the UK government, which on numerous occasions has said it intends to extradite Assange to Sweden if he sets one foot on British soil, had other ideas and ignored the decision of the Brussels-based court altogether.
Officials in Sweden also refused to acknowledge the UN decision, which was not legally binding. Meanwhile, in the background, a secretive grand jury investigation has reportedly been ongoing for years in the United States looking into WikiLeaks' role in publishing troves of leaked government documents and diplomatic cables.
Now, as the four-year mark approaches, Assange is hoping to once again raise publicity about his plight. "[The situation] will remain the same, unless there is an increase in political pressure," the website asserts. "We cannot afford inaction. First they came after Julian Assange, then they came after Chelsea Manning, then they came after Edward Snowden... who is next?"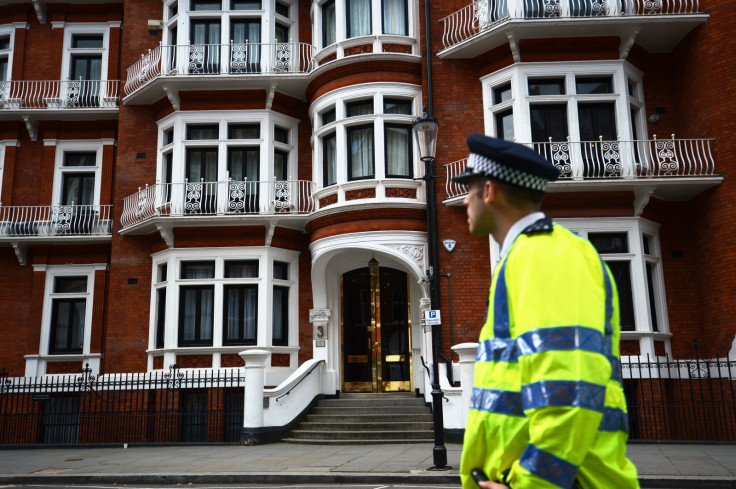 One well-known speaker set to take part in the event, Noam Chomsky, has been a long-time supporter of both Julian Assange and his renowned website. "WikiLeaks is a democratising force," he said in an interview with Salon in April this year. "It's giving individuals access to decisions and thinking by their representatives.
"In a democracy that ought to be reflexive. But on the contrary. WikiLeaks is under heavy attack by the government, and corporations are participating in that by closing down their websites. But Julian Assange shouldn't be the subject of grand jury hearings. He should be given a medal. He's contributing to democracy."