WikiLeaks has announced a bounty of $50,000 (£33,000, €44,000) to obtain footage and other information about the bombing of the Médecins Sans Frontières (MSF) hospital in Kunduz, Afghanistan, in which 22 people were killed. It marks the third time that WikiLeaks has offered a reward to potential whistleblowers, following similar campaigns calling for information regarding the secretive TPP and TTIP trade agreements.
"US$50,000 for suspected war crime evidence," WikiLeaks announced on its website today (8 October). "The AC-130 [gunship that carried out the bombing] records its attacks with high resolution gun cameras. According to military procedure, this footage should have been retained along with the cockpit audio. A post-massacre inquiry report referred to as an 'AR 15-6' should have also been commissioned.
"We are raising a US$50,000 bounty to obtain the footage, the cockpit audio, the inquiry report and other relevant materials such as the Rules of Engagement active at the time. The Kunduz case is similar to a previous WikiLeaks case, 'Collateral Murder.'"
In order to raise the money for the reward, WikiLeaks is asking for members of the public to pledge money. Since the campaign was set up, over $2,400 has been pledged by 12 people.
US President Barack Obama previously announced that there would be an internal inquiry into the attack, however MSF has called for an independent investigation. MSF chief Joanne Liu revealed that it did not trust military investigations and requested that the International Humanitarian Fact Finding Commission (IHFFC) carried out its own investigation.
"We cannot rely on internal military investigations by the US, Nato and Afghan forces," Liu said. "We ask signatory states to activate the commission to establish the truth and to reassert the protected status of hospitals in conflicts. If we let this go, we are basically giving a blank cheque to any countries at war."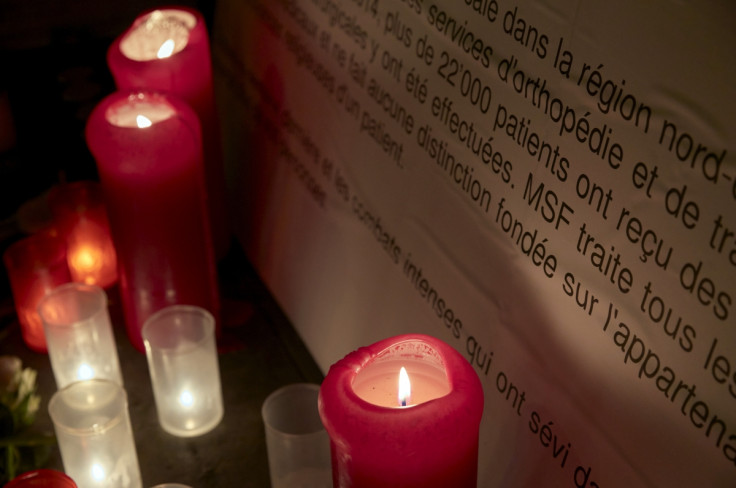 General John Campbell, the head of US military operations in Afghanistan, appeared to dismiss calls for an independent investigation when testifying before the Senate Armed Services Committee on Tuesday. According to Campbell, the internal investigation was asking "very, very tough questions" about the bombing.
"I have trust and confidence in the folks that will do the investigation for NATO, the folks that'll do the investigation for DOD and the Afghan partners," Campbell said. "I have all the trust and confidence that [the investigating officer] will get answers to all of those questions, and he'll continue to work very hard and will continue to be transparent and provide all of that to this committee and to the American people as we move forward."