WikiLeaks, the whistleblowing outfit that recently published thousands of emails from the US Democratic National Committee (DNC), is set to offer financial rewards to anyone willing to provide more explosive material on presidential candidates Hillary Clinton and Donald Trump.
In a Twitter post, the Julian Assange-led organisation said it will soon "issue a reward" for documents specifically relating to the upcoming presidential election in the US. Other examples included the tax returns of Donald Trump and information on the lucrative relationship between Hillary Clinton and Goldman Sachs.
"Police rewards produce results. So do journalist rewards," WikiLeaks said in a statement. "Those who take the truth seriously leave no stone unturned to find it."
It continued: "Some lesser publications have poor quality control and as a consequence are not able to maintain accuracy when financial incentives are involved. Or frankly, even when they are not. WikiLeaks' vetting process is strong enough not to be affected by an increase in source contributions."
At the time of writing, an online poll accompanying the WikiLeaks post showed a heavy leaning towards the leaking of material relating to the Democratic Party candidate. It remains unclear what the reward consists of or how much the organisation will pay for disclosures.
Yet this is not the first time the organisation has offered money in exchange for material – however it traditionally favours a crowdfunded approach to payment.
On its website, WikiLeaks currently lists two active 'pledge' options – one for information relating to the Transatlantic Trade and Investment Partnership (TTIP) and another for an alleged US bombing of a hospital in Afghanistan.
In a prior announcement, the organisation said it would provide a $20,000 reward for information leading to a conviction in the case of murdered DNC staffer Seth Rich, 27, who was killed in Washington DC on 10 July. The news fuelled conspiracy theories that Rich was the source of the DNC email leaks, however police quickly denied there was any evidence to back up such claims.
On 22 July, the organisation unleashed the trove of DNC emails that instantly caused a wave of controversy in the political party and eventually led to a series of high-profile resignations, including group chairwoman Debbie Wasserman Schultz.
The source of the hacked information remains unknown, however multiple cybersecurity firms have claimed that at least two Russian state-sponsored groups – dubbed Cosy Bear and Fancy Bear – had previously gained access to the Democratic Party computer networks.
One mysterious figure, known as Guccifer 2.0, emerged after the hack and claimed responsibility for targeting the DNC. However, over time, many experts came to believe this figure – masquerading as a lone wolf hacker – was a Russian misinformation or propaganda effort.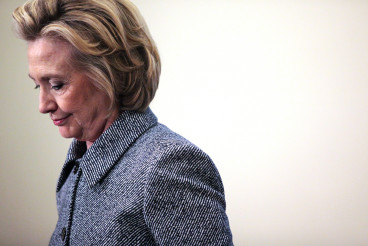 Assange has promised that "thousands" more Clinton-based documents will soon be released. Like prior disclosures, he has indicated the release will be timed to gain the most impact.
"I don't want to give the game away, but it's a variety of documents, from different types of institutions that are associated with the election campaign, some quite unexpected angles, some quite interesting, some even entertaining," the WikiLeaks founder previously said.
Most recently, fighting off criticism that the leaks are biased against the Democratic Party, Assange claimed WikiLeaks does indeed have data on Donald Trump but that it's difficult to make a splash with it due to the increasingly outspoken nature of the GOP nominee.
"We do have some information about the Republican campaign," he told Fox News. "The problem with the Trump campaign is it's actually hard for us to publish much more controversial material than what comes out of Donald Trump's mouth every second of the day."