Whistleblowing outfit WikiLeaks is offering a $20,000 (£15,320) reward for any information leading to a conviction in the murder case of 27-year-old Democratic National Committee (DNC) staffer Seth Conrad Rich, who was killed earlier this year in a suspected attempted robbery.
"ANNOUNCE: WikiLeaks has decided to issue a US $20k reward for information leading to conviction for the murder of DNC staffer Seth Rich," WikiLeaks tweeted on 9 August.
Police investigating the death, which occurred in Washington DC on 10 July, have revealed that Rich was shot "multiple times". He was taken to hospital, where he was then pronounced dead. The case remains under active investigation.
Since his death, conspiracy theories have linked Rich's death to a wider scheme involving the email leak from the DNC last month, largely emerging from a pro-Donald Trump Reddit page where users claim Rich may have handed WikiLeaks 20,000 internal DNC emails.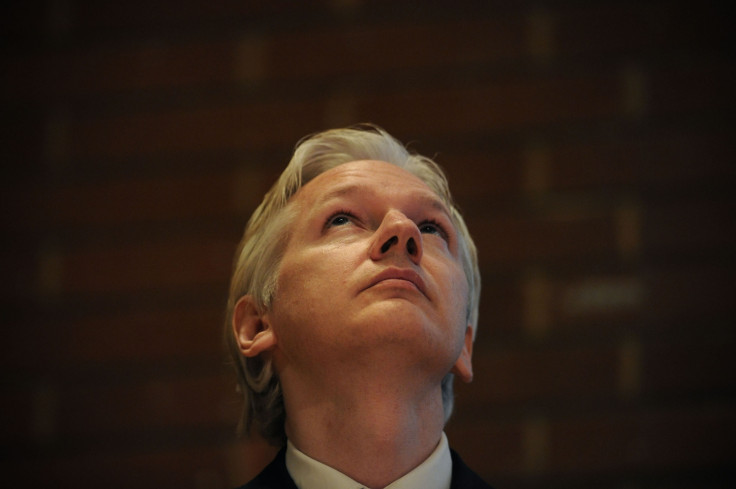 There is no evidence to back up such an assertion and the debunking site Snopes poured cold water on suggestions that his murder was linked to the leak. Police in Washington DC have said there is "no indication" that the death was in any way linked to his employment at the Democratic Party organisation.
"At this time, we don't have any information to suggest that the case is in any way connected with his work at the DNC," said Metropolitan Police Department assistant chief Peter Newsham on Tuesday (9 August). Police in the region have also announced a reward of up to $25,000 for information leading to an arrest in the case.
"We welcome information that could potentially lead to the identification of the individual(s) responsible for his death and are pleased when any outside contributors help us generate new leads," a spokesperson said, referencing the WikiLeaks announcement.
Rich's mother, commenting on the death of her son, told NBC Washington: "The only thing I can say as a mother is it warms my heart that he lived such a great life, even though it was cut short. I can always hold on to that."
Meanwhile, Debbie Wasserman Schultz, who recently resigned amid controversy following the release of DNC emails, told ABC News: "Our hearts are broken with the loss of one of our DNC family members over the weekend. Seth Rich was a dedicated, selfless public servant who worked tirelessly to protect the most sacred right we share as Americans — the right to vote.
"He saw the great potential of our nation and believed that, together, we can make the world a better place. He was a joy to have as a member of our team and his talents, intelligence and enthusiasm will be deeply missed by the many friends, colleagues and co-workers who worked by his side in service to the highest ideals of our democracy."
The latest announcement from WikiLeaks comes amid ongoing revelations emerging from the DNC. The leaked emails appeared to show that high-level officials within the Democratic Party conspired to downplay the presidential campaign of Senator Bernie Sanders in favour of Hillary Clinton.
The FBI is now investigating the email leak alongside previous hacks at the organisation, which have been linked to the work of Russian state-sponsored hackers. WikiLeaks' founder, Julian Assange, has consistently deflected any suggestion the Kremlin played a direct role. Instead, he maintains the DNC was likely hacked on numerous occasions over the years.
In a statement provided to IBTimes UK, WikiLeaks said: "As a matter of policy we do not confirm or deny whether any person has ever been a source for WikiLeaks. After the Aaron Swartz case we formalised this policy to also cover alleged sources who were deceased.
It continued: "We treat threats toward any suspected source of WikiLeaks with extreme gravity. This should not be taken to imply that Seth Rich was a source to WikiLeaks or to imply that that his murder is connected to our publications. We hope our efforts will contribute to the family's calls for information and to the separate reward issued by police. We have a history of obtaining information that has significantly contributed to many legal proceedings, including successful prosecutions."