The recent massive data dumps by WikiLeaks targeting the US elections, the Saudi Arabia foreign ministries and more have made waves across the globe. Even as WikiLeaks founder Julian Assange, remains ensconced in the Ecuadorian embassy in London, the whistleblowing platform continues to promise further disclosures on the clandestine activities of various international governments. However, it appears that WikiLeaks has also been making sensitive and personal information of uninvolved citizens' public. Financial, medical and family records of individuals have reportedly been leaked.
According to a report by AP, over the past year, WikiLeaks has published sensitive information of scores of civilians, including two particular instances when the organisation made public the names of teenaged rape victims. In another case, WikiLeaks named a Saudi citizen arrested for being gay. Saudi Arabia is famed for the severe social, cultural and legal measures against homosexuality, which is still punishable by death in the country.
In another similar case, WikiLeaks published the details of a paternity suit of a Saudi man, with a former partner. The man told AP: "They published everything: my phone, address, name, details. If the family of my wife saw this ... Publishing personal stuff like that could destroy people."
One data dump from the Saudi diplomatic cables held around 124 medical files naming children, refugees and mental health patients. "This has nothing to do with politics or corruption," said Dr. Nayef al-Fayez, a consultant in Jordan's capital city of Amman. Dr al-Fayez confirmed that among those named in the files, was one of his patients suffering from brain cancer. Dr. Adnan Salhab, a retired practitioner based in Jordan, who also found one of his patients in the files, expressed anger over the privacy breach."This is illegal what has happened. It is illegal!"
AP's independent research uncovered around three dozen family-related records from the Saudi dump. They included intensely personal and sensitive information such as marital certificates that detail whether the bride was a virgin. Other files published detail medical records of women's partners who have HIV and Hepatitis C and a divorce document that details a male partner's infertility.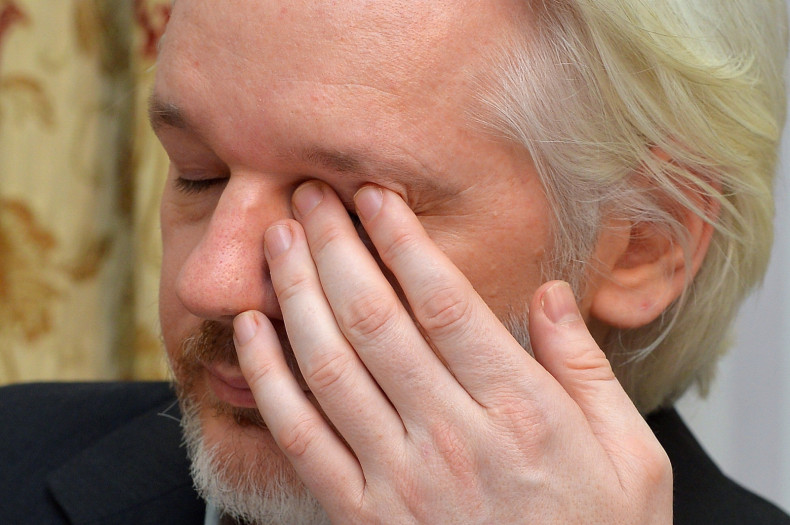 Additionally, according to AP's analysis, which was assisted by New Hampshire-based DataGravity, WikiLeaks' DNC email leaks were also found to have included over two dozen social security and credit card numbers. Two people, including a retired US diplomat, named in the files said they had already been targeted by identity thieves after the leaks.
Assange, who is yet to respond to AP's request for comment, had previously said in 2010, "We have a harm minimization policy. There are legitimate secrets. Your records with your doctor, that's a legitimate secret."
However, Assange's stance on publication of material appears to have undergone a transformation since then. According to Lisa Lynch, media and communications professor at Drew University, who has followed WikiLeaks for several years, Assange may not have the resources required to properly vet the material published. Lynch speculated that Assange might also have felt that privacy concerns could be sidelined over the urgency of the matter the published material highlight. "For him the ends justify the means,"Lynch said.
WikiLeaks has recently also come under fire for having released malware-laced emails. A Bulgarian security researcher Vesselin Bontchev accused the whistleblowing platform of trying to concealing evidence that it helped distribute over 300 variants of malware in its recent AKP email leaks.
Bontchev said, "the WikiLeaks site is hosting malware, which leads to various sites like Google and Facebook blocking it. For the record, I consider this to be extremely irresponsible on the part of WikiLeaks. Malware distribution is not journalism by any definition of the term."
Coincidentally, Assange's relationship with journalists who have collaborated with him in the past, including famed NSA whistleblower Edward Snowden has soured with time. Journalist Glenn Greenwald, has also distanced himself from WikiLeaks over its recent publication methods.