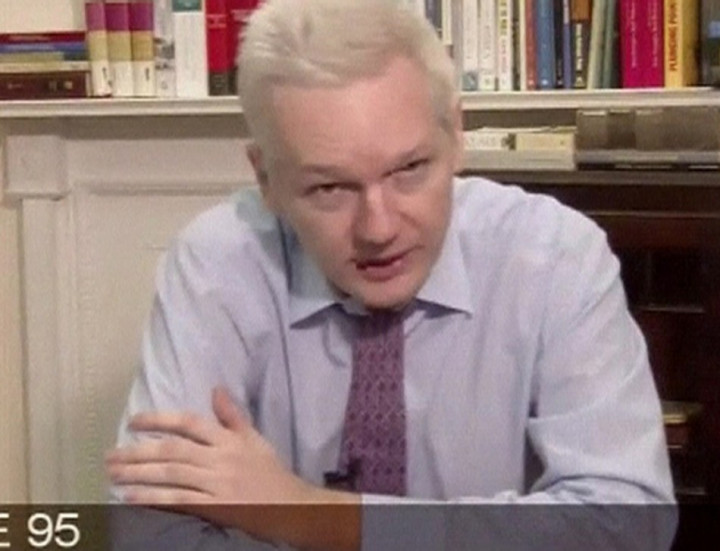 WikiLeaks founder Julian Assange, who is currently ensconced in the Ecuadorian embassy in London, has ridiculed US President Barack Obama over the issue of free speech.
Addressing the UN via videolink from the embassy, Assange mocked Obama's attempts to uphold free speech in the Arab world, and said the President has exploited the situation in the Middle East for political gain.
"Was it not audacious for the US president to say that his country supported the forces of change in the Arab Spring? Tunisian history did not begin in December 2010, and Mohammed Bouazizi did not set himself on fire so that Barack Obama could be re-elected" Assange said.
"It must have come as a surprise to the Egyptian teenagers who washed American teargas out of their eyes (during the Arab Spring) to hear that the US supported change in the Middle East."
The US government has been accused of persecuting WikiLeaks for publishing American diplomatic cables. . Assange spoke out against this alleged punishment, saying "it's time for President Obama to keep his word ... and for the US to cease its persecution of WikiLeaks."
The address was hosted by Ecuadorian foreign minister Ricardo Partino, who once again insisted on Assange's safe passage to Ecuador.
"I don't know any case in history where diplomatic asylum did not end in freedom for the person. I hope this will not be an exception in history. Every country must respect the right of the country granting asylum and the person who was granted it," said Partino.
Partino, who is set to meet British Foreign Secretary William Hague, said Assange could remain the embassy for as long as ten years. However he added that, if the deadlock continues, it would have a serious effect on Assange's physical and psychological well-being.