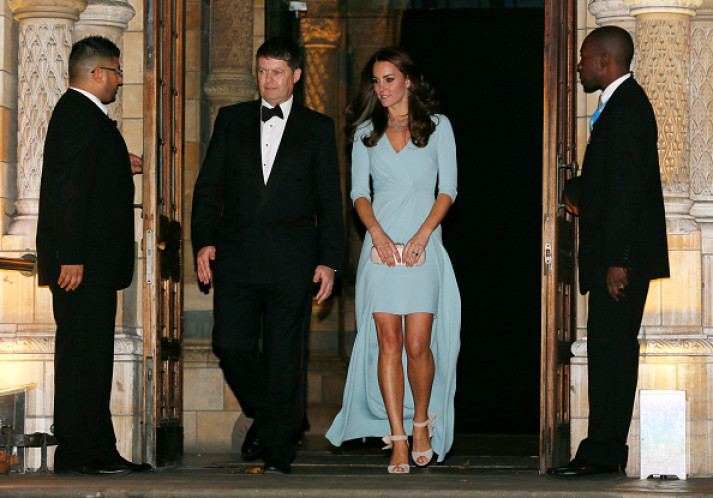 13 weeks pregnant with her second child and Kate Middleton proved she's every inch the yummy mummy, as she made her second public appearance of the week.
The Duchess had been forced to cancel a series of events after suffering chronic antenatal sickness and has been out of the public eye for the last seven weeks.
However, the popular royal turned on the glamour, showing off her long legs in a flattering, floor-length, powder blue, evening gown by Jenny Packham, for a black tie event at London's Natural History Museum.
The Duchess of Cambridge presented awards to winners of the Wildlife Photographer of the Year competition.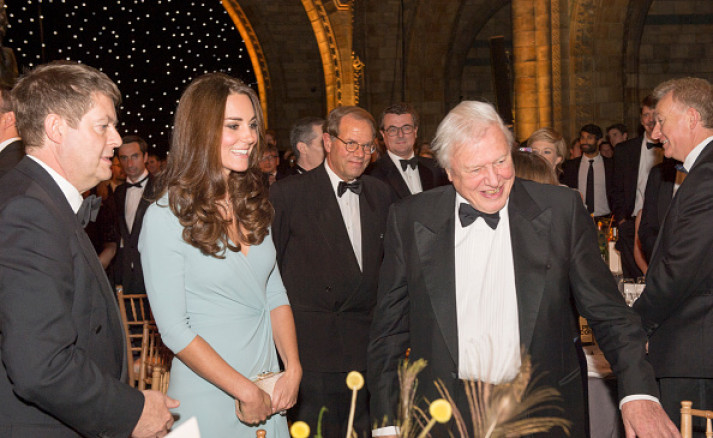 Earlier in the day, she and Prince William attended a ceremonial welcome to mark the State Visit of the president of Singapore and his wife, on behalf of the Queen.
Dressed in a made-to-measure, check Alexander McQueen coat, the princess's naturally slim frame meant there was no sign of a pregnancy bump.
Kate was said to be 'delighted to be out of the house' after being laid low by hyperemesis gravidarum, that saw her hospitalised while she was expecting her now 15-month-old son, Prince George.
According to sources, Kate has been 'terribly ill' and at one point retreated to her parents' home in Berkshire to recuperate.
Officials say she is still suffering from the condition, but is slowly getting better and feeling well enough to fulfil her public engagements.