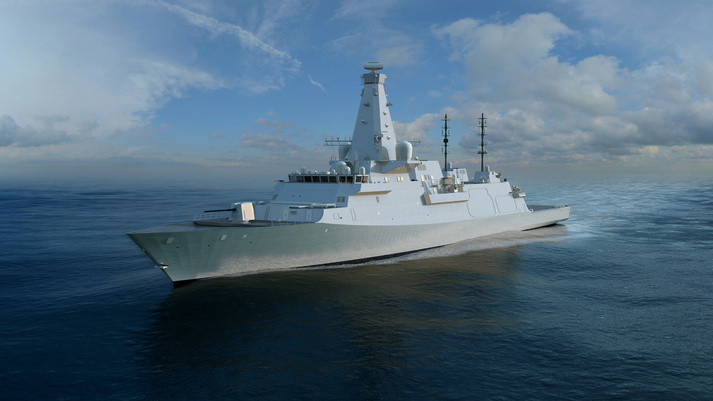 Britain will start construction of a £1.9bn warship contract in Scotland next year, despite uncertainty about Scottish independence.
In a joint statement between minister of defence Sir Michael Fallon and BAE Systems, it was confirmed the Royal Navy's eight new state-of-the-art frigates will be built in near Glasgow, on the River Clyde, starting from next summer.
The Type 26 warships is said to be a major boost for the Scottish economy however is thought to be linked to warding off future independence claims by Nicola Sturgeon's Scottish National Party.
"There is billions of pounds of work here for the Clyde, keeping the shipyards here in work for the next 20 years," Fallon said as he toured the facilities at Govan, reported The Times.
"We're investing in Scotland on the basis that Scotland will be staying in the United Kingdom."
The secretary of state for Scotland, David Mundell, added: "This is a momentous commitment for Scotland that will strengthen and secure our shipbuilding industry on the Clyde for the future.
"The UK government is backing jobs on the Clyde and in its shipyards – and this investment is only possible because of the broad shoulders of our strong UK defence budget."
Fears about the future of the ships grew after work on them was delayed last year.
And though confirmations have now been given, many in Scotland have remained sceptical about the announcement.
An editorial in the Scottish Herald said: "The issue of the contract has for some time been something of a political football. The vessels were, of course, promised by David Cameron during the independence referendum and were widely seen as an inducement to encourage Scots to vote No. The construction programme was later scaled back from 13 to eight.
"The uncertainty appears to have been laid to rest with Sir Michael Fallon's announcement that the summer of 2017 will be the date when the first steel will be cut. Most welcome as the news is, it is worth bearing in mind how the contract shapes up alongside the Government's initial promises.
"Indeed, some point to the fact that the pledge yesterday only came after workers exposed the fact that the Government planned to move some of the work to England.
"These decisions must be seen against the backdrop of the political climate and possibility of another independence referendum. The latest news for Clyde shipbuilders is indeed welcome. The MoD, however, needs to act with greater transparency and put its cards on the table when Scotland's economic and employment interests are at stake."