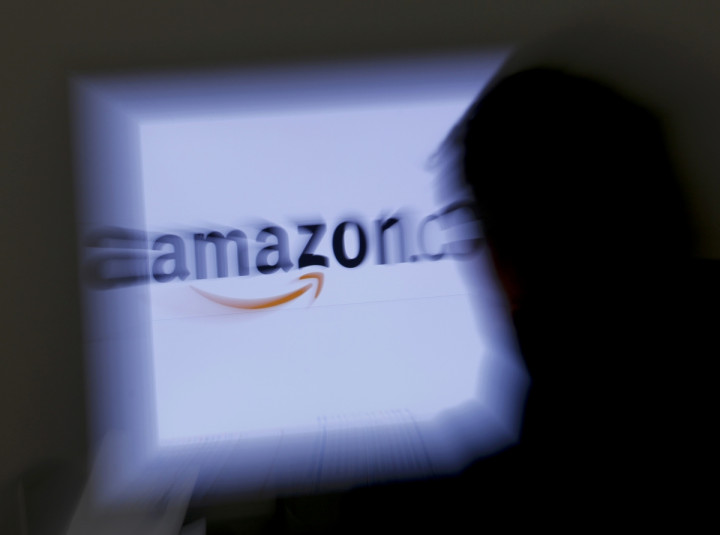 With Apple's WWDC just finished and the company announcing iOS 8, OS X Yosemite, HealthKit and HomeKit, it looks like it's now Amazon's turn to hold a launch event where the e-retailer is expected to showcase its first smartphone.
Amazon's long rumoured first smartphone could become a reality on 18 June. The company has announced an event to be held on the day, when its first smartphone would in all probability be launched.
Amazon has released a video that teases an unknown device. People in the video are seen rotating an unknown device and seem to be enjoying the experience. The guys at Amazon have also attached an invite to the video which reads: "Request an invitation to our launch event."
People can also sign up at Amazon's website and attend the 'launch event.'
A twitter post by Amazon shows off a black solid device partially, with the Amazon logo inscribed at the back.
Amazon's expected smartphone is also set to feature 3D capabilities. Going by the reaction of the people watching the mysterious product in Amazon's teaser video, and the way they can be seen tilting the device time and again, it is assumed the gadget would incorporate tilt and touch-free gesture support.
If Amazon does launch its exclusive smartphone on 18 June, then the company's rivalry with Apple would extend to the latter's iPhone as well. Amazon and Apple already compete in a number of categories such as online services, tablets, music and of course ebooks.
With mobile hardware expected to witness an upward surge in the years to come, Amazon's timing of launching an exclusive smartphone couldn't get any better. The new device is also likely to trigger an entire new range of mobile apps (predominantly mobile office suites, entertainment and gaming apps) by both Amazon and Apple (as the company is known to constantly strive to make its iPhones better).
Speculation at the possible technical specifications of Amazon's smartphone had surfaced earlier. According to a BGR report, the device would feature a 4.7in, which would have a 720p resolution which is a lot lower than the 1920 X 1080 pixel resolutions of top end smartphones on the market today.
However Amazon will be hoping to win customers over with a unique 3D technology embedded in the phone, which uses eye tracking features.
The Amazon smartphone will reportedly feature six cameras, out of which four would be front facing. The six cameras are said to work in sync with the 3D capabilities of the device to create a 3D effect on the phone's display for glasses-free viewing.
In summary, whether in competition with Apple or not, an exclusive smartphone from Amazon would surely boost the already impressive range of devices the company has. Most prominent of these are the Kindle Fire tablet range and the Kindle ereader range.