Will Brexit make UK housing crisis even worse?
UK housebuilders say demand is still strong in housing market amid chronic undersupply of homes
With parts of the UK gripped by a housing shortage – most notably London, where prices and rents have soared in recent years – there is a consensus that the country desperately needs more homes to be built.
Government figures show that there were 142,390 completions in England and Wales in 2015, a 20% annual rise, but well below the estimated 250,000 new homes a year needed just to meet demand. Homelessness is on the rise as are social housing waiting lists. But has Brexit broken the resolve of private housebuilders?
"All the measures we monitor, and we have been monitoring them over the past couple of weeks, haven't actually shown that there has been a drop off and things have remained pretty consistent with before the vote," Steve Turner, head of communications at the Home Builders Federation (HBF), which represents 80% of the housebuilding industry, told IBTimes UK.
"Year-on-year, we're looking stronger than we were last year. Whilst people have expected there to be a drop, the actual reality is there hasn't been a drop in terms of sales rates, reservations and the number of people visiting sites. The underlying demand for new homes remains. We've been under-supplying new homes for decades and as a result we've got an acute shortage of homes."
Uncertainty following the historic referendum on 23 June is hurting the economy by weakening business investment in Britain and, in turn, consumer confidence is waning. An economic slowdown and pessimistic consumers could curb housing demand, giving housebuilders less incentive to increase their output and they may well hold on to more of their land. Investors anticipate a drop in demand and house prices and have abandoned housebuilders, sending their share prices falling.
The initial reaction from some of the biggest housebuilders to the 23 June vote in favour of a Brexit from the EU is that it is too soon to assess the impact, but the market fundamentals remain strong – a protracted housing shortage and robust demand supported by low interest rates and government-backed homeownership schemes such as Help to Buy, shared ownership and starter homes. Billions of pounds of public money has been set aside to boost homeownership.
Persimmon, one of the largest housebuilders, said in a trading statement on 5 July that its completions increased by 6% in the first six months of 2016 when compared to the year before, reaching 7,238 new homes. "The Group remains committed to building the new homes across the country that Britain needs," said the statement.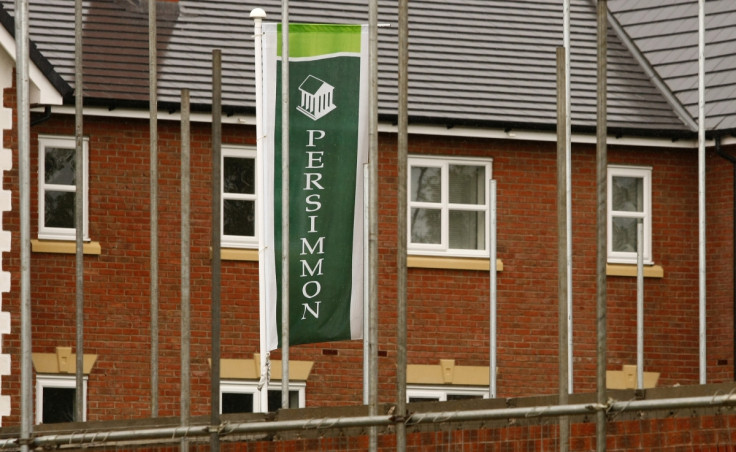 Barratt Developments, another major housebuilder, said in a trading statement on 13 July that completions in the 2015-16 financial year grew 5.3% to 17,319. "Following the EU referendum, it is too early to say what the impact of the uncertainty facing the UK economy will be," said David Thomas, chief executive of Barratt. "The sector continues to receive focused government support, mortgage availability is good and there remains an undersupply of new homes."
Redrow, also a large housing developer, said in a trading statement for the 2016 financial year, published on 28 June, that its completions rose 17% annually to 4,716. "In the run-up to the EU referendum there was no impact on house sales or visitor levels," the firm said. "Although it is too early to tell whether Brexit will have any effect on future sales, initial feedback is that sites remain busy, reservations continue to be taken and, indeed, we witnessed long queues and strong reservations at new sites launched last weekend."
After the financial crash, the construction sector collapsed. The supply chain also disintegrated and much skilled labour left the industry, leaving today's skill shortage as its legacy. To prevent similar happening again after the Brexit vote, and to maintain the level of housebuilding, housing associations are asking the government to be more flexible in its funding for the construction of homes.
A report commissioned by the National Housing Federation (NHF), which represents housing associations, identified £7bn of government funding that could be redirected to them to boost housebuilding. Public money is available to support the construction of specific types of home. For example, there is £2.3bn dedicated to "starter homes", discounted properties for first-time buyers.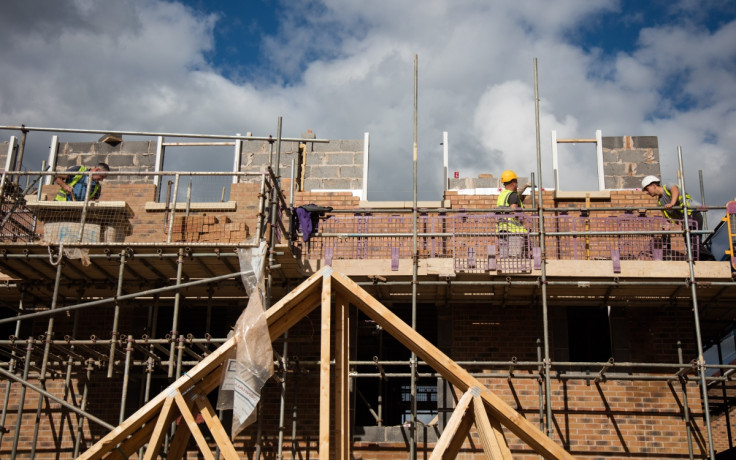 But the NHF argues that by using the money as a general housebuilding fund instead, and allowing housing associations to decide exactly what needs to be built and where, housebuilding levels can be maintained even as private construction firms cut-back on work amid the Brexit uncertainty.
This could also maintain supply chains and the labour supply, as well as stimulate the wider economy in a time of slowdown. "The warning signs are flashing amber – housebuilding may be set for a slowdown – but housing associations have a track record of building through tough times," said David Orr, chief executive of the NHF. "Demand for good quality rented homes remains high."
Survey data from the construction sector is ominous. Research firm Markit said in its monthly survey of purchasing managers for June that the residential sub-sector of construction saw activity fall at its fastest pace since December 2012, making it the worst performing of all sub-sectors.
It dragged a headline index of output for the whole construction sector into decline. Any reading over the index's neutral 50 mark signifies output growth. Markit said its construction index in May was 51.2. By June, it had slumped to 46, showing that output had contracted around the EU referendum – and producing the worst monthly reading for seven years.
"Construction firms are at the sharp end of domestic economic uncertainty and jolts to investor sentiment, so trading conditions were always going to be challenging in the run-up to the EU referendum," said Tim Moore, senior economist at Markit. "However, the extent and speed of the downturn in the face of political and economic uncertainty is a clear warning flag for the wider post-Brexit economic outlook."
But HBF's Turner is optimistic. "As long as we don't manage to talk ourselves into a downturn, there's no reason why we should see a drop off in demand," Turner said. "And clearly if demand remains then housebuilders will continue to increase output as per before."
© Copyright IBTimes 2023. All rights reserved.