Cheryl Fernandez-Versini has hinted that she may end her allegiance with the Labour party come 7 May, admitting Ed Miliband's proposed mansion tax policy would "f**k her over".
The pop star, 31, who is worth an estimated £20m ($30m), became the latest celebrity to hit out against the controversial scheme, which would affect people who own houses worth more than £2m and is designed to raise extra funding for the NHS.
Speaking to the Telegraph in an interview to be published in Stella magazine on 22 March, the X Factor judge said: "It's hard for me, because all my friends and family vote Labour."
But even she turns her back on Miliband's party, David Cameron still needs to put in some work if he wants her vote.
"I want to hear what everyone's got to say," she said. "I've always been Labour all my life but I want to hear what they've got to say for myself. Now that I'm a mature woman. I feel like a greater responsibility now to vote for who runs our country. And I pay a f**king lot of tax. So I think that I need to have a really well-informed, well-educated opinion."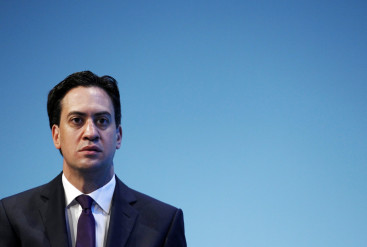 Fernandez-Versini, who tied the knot in 2014, added: "There are big downsides that come with having money. As many as with not having money. I mean, they're different types of stresses, but they're both stresses."
In 2014, fellow pop star Myleene Klass went "full Paxman" during a televised debate over Miliband's mansion tax policies. The 36-year-old singer, model and presenter challenged the Labour leader when they went head-to-head on ITV's The Agenda insisting: "You can't just point at things and tax them".
"For me, it's so disturbing - the name in its own right: 'mansion tax.' Immediately you conjure up an image of these Barbie-esque houses, but in London, which is where 80% of the people who will be paying this tax actually live, have you seen what that amount of money can get you? It's like a garage," she said during their heated exchange.
Hollywood actress Angelina Jolie previously admitted that although she was "quite fond" of the UK, she would be reluctant to move across the pond if a mansion tax was introduced.
During an appearance on Channel 4 News, she told presenter Jon Snow: "I'm quite responsible about money. That could put me off."