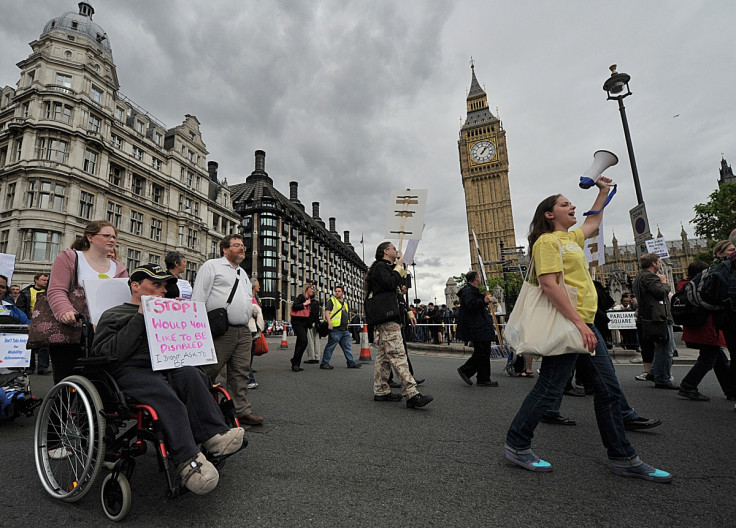 If David Cameron has his way, people with disabilities will suffer a hefty £30 ($43) cut in their weekly benefits. The proposal to bring down the Employment and Support Allowance (ESA) allowance from £102.15 to £73.10 for new claimants in the Work Related Activity Group (WRAG) was overthrown by a majority vote by the House of Lords in January.
The motion, which was rejected by 283 votes to 198, has now been sent back to the House of Commons. At Prime Minister's Questions on 3 February, Labour leader Jeremy Corbyn asked Cameron to clarify the government's position. However, the prime minister did not offer a clear idea of their plans for the motion.
Speaking to the MPs, Corbyn said: "The prime minister used to say that those with the broadest shoulders should bear a greater load.
"Can it be right that cancer patients and those with disabilities on £102 per week are really those with the broadest shoulders who should bear this cut?
"Please prime minister, think again and don't try to reverse the decision of the House of Lords on this important matter."
When questioned about the number of sanctions the Department for Work and Pensions should put on poor benefit claimants, Cameron replied: "Sanctions in a benefit system are important. We want a benefit system that's there for people who can't find a job who need support.
"It shouldn't be a lifestyle choice and if people can work, they should work. That's why we have a sanctions system and I believe that sanctions system is fairly applied."
Disability charities across the country have been protesting against the motion and recently warned the prime minister that the cuts would make it harder for disabled people to find work.
"We urge the government to immediately reassess the impact of benefits cuts on disabled people and their families," said Jan Tregelles, chief executive of Mencap. "Benefits are being taken away, cut or frozen without any real consideration of their effects on the people they exist to support. Coupled with cuts to social care, these benefit reductions risk creating a crisis for disabled people in the UK, forcing them into the corners of society and closer to poverty."
If the motion does get passed, it will affect hundreds of thousands of people and in doing so, the cut will save £1.4bn over the next four financial years.