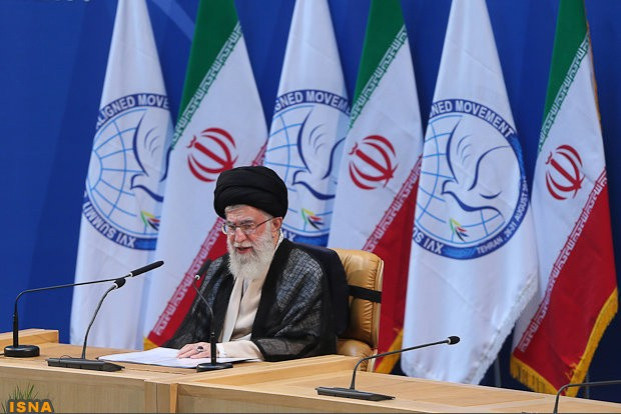 Iran's Supreme Leader Ayatollah Ali Khamenei has threatened to raze Tel Aviv to the ground if Israel launched a military strike against the Islamic Republic.
During a televised address to mark the Iranian New Year, Khamenei launched a tirade against Israel, which has threatened military action unless Tehran abandons nuclear activities.
"At times the officials of the Zionist regime (Israel) threaten to launch a military invasion but they themselves know that if they make the slightest mistake the Islamic Republic will raze Tel Aviv and Haifa to the ground," he said.
Khamenei accused the West of trying to "cripple the Iranian nation" through international sanctions, imposed due to its disputed nuclear programme. "What happened last year we need to learn a lesson," he said, alluding to what he described as Iran's significant scientific and military advances. "This vibrant nation will never be brought to its knees."
He hailed the new year as "the year of epic politics and epic economics", reiterating the need to focus on domestic production.
Khamenei's remarks came as President Barack Obama, on his first visit to Israel, said the US "will do what is necessary" to prevent Iran from getting nuclear weapons. However, he added that "there is still time" to find a diplomatic solution to the problem of Iran's uranium enrichment program.
In an interview with Fox News, Israeli president Shimon Peres claimed that the Obama administration is ready to take military action if necessary.
"America is really looking for peace, but if somebody threatens peace, America is not a chicken," Peres said
The American conservative broadcast reported that Peres, asked if he believes the U.S. is ready to "shoot if necessary," said, "Yes."