Will Donald Trump get impeached over his 'Muslim ban'?
Democrats claim if Trump ordered border officials to ignore legal stays on the ban he may have broken law.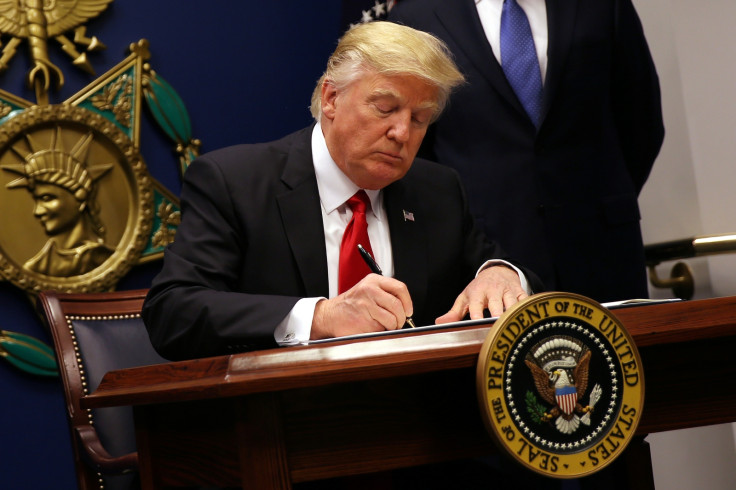 US President Donald Trump's controversial ban on citizens from seven Muslim-majority countries entering the US has sparked protests and criticism globally.
However, has Trump also breached the US Constitution in implementing the ban?
Congressman Joaquin Castro warned Tuesday that if the White House has ordered the US Customs and Border Protection Agency (CBPA) to ignore judicial stays against the controversial ban as has been claimed, then Congress must begin the process of formally censuring – and potentially impeaching – Trump.
The Texas Democrat also joined party colleagues including Senate Assistant Minority Leader Dick Durbin in calling for Congress to "investigate whether President Trump intentionally exceeded his constitutional authority," reported Buzzfeed.
"If Pres. Trump ordered CBPA to ignore a judicial order he should be censured as a warning. If he does it again Congress should remove him," Mr Castro wrote on Twitter.
What is impeachment?
The House of Representative decides if there are grounds to impeach a president for "treason, bribery or other crimes and misdemeanours," with the proposal voted on following an inquiry and debate.
If impeached, the President remains in office until a second stage of the process, in which they are convicted or cleared in a trial established by the Senate.
In this trial, the President will be represented by lawyers; a select group of House members will serve as "prosecutors"; the Chief Justice of the Supreme Court will preside; and all 100 Senators will act as the jury.
To be removed from office, he or she must be convicted by the Senate by a two thirds vote.
The only two president to be impeached have been Andrew Johnson and Bill Clinton, both of whom were acquitted by the Senate. Richard Nixon resigned before he could be impeached.
The CBPA denied reports that agents had been ordered to ignore the judicial stay. "We are and will remain in compliance with judicial orders," said a spokesperson.
It follows reports that agents attempted to deport people and refused them access to legal representation, in contravention of the legal orders halting the ban.
Despite many protesters calling for Trump's impeachment, it remains an unlikely prospect, with Republicans controlling both the House of Representatives and the Senate.
Congressional elections will next be held in 2018, when Democrats will hope to seize control of the chambers.
© Copyright IBTimes 2023. All rights reserved.