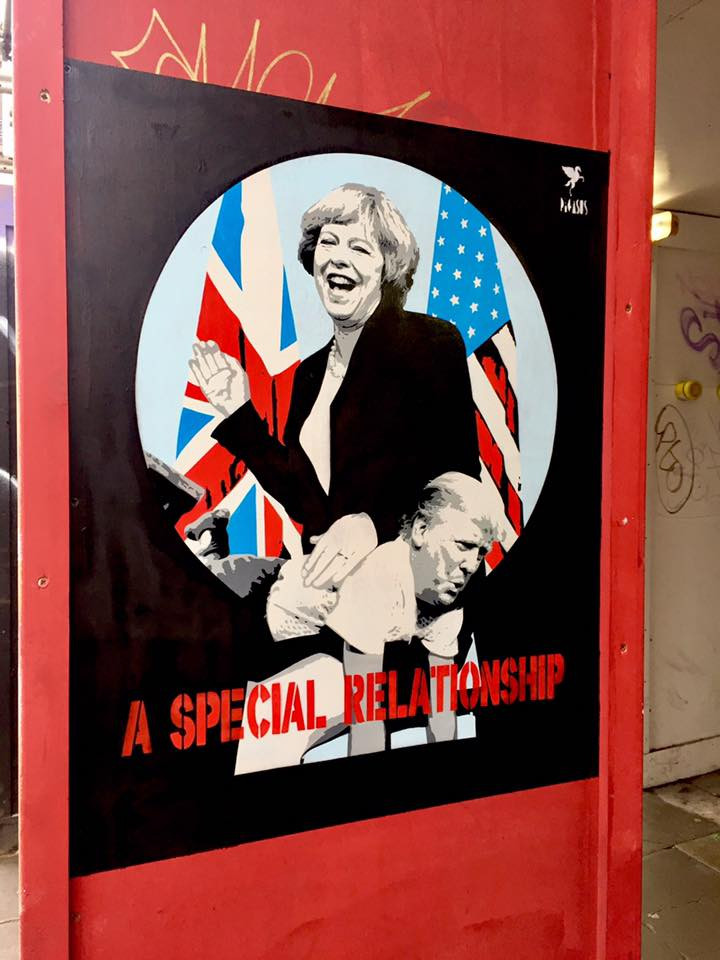 London-based street artist Pegasus has unveiled his latest work paying tribute to the "special relationship" between the UK and the US.
The work, displayed in Great Eastern Street in Shoreditch, east London, shows Prime Minister Theresa May laughing as she spanks US President Donald Trump, who appears to be dressed in a school uniform.
The piece arrives after the PM has been criticised for her apparent reluctance to criticise Trump in the wake of his travel ban against seven mainly Muslim countries.
During a speech in Philadelphia, May said she and Trump will work to "renew the special relationship for this new age". She added: "We have the opportunity to lead, together, again."
Pegasus, who recently unveiled a tribute to George Michael in Shoreditch following the singer's death, said so far he has had mixed reactions to his work but felt it necessary to display it.
He told the Evening Standard: "A lot of the time, when I watch the news, I feel like I am watching an apocalyptic movie. Protests round the world, it is a crazy world we live in now. I wanted to express my concern through the work."