In the days after the 2016 US presidential election, Facebook founder and CEO Mark Zuckerberg claimed that it was "a pretty crazy idea" to suggest his website had influenced the outcome of the vote by helping to spread fake news, conspiracy theories and misinformation.
Facebook, he said, simply gave "tens of millions" of people the ability to discuss the election. He also claimed that "a lot of that dialog may not have happened" without his social network. But now, as the full scope of the Kremlin's operations come to light, US politicians want answers.
Adam Schiff, ranking member of the US House Intelligence Committee, is among those toying with the idea of pulling social media chiefs from the safe haven of Silicon Valley and into Congress.
This week, in an interview with MSNBC, he said that option may soon be on the table.
"I would love to have an open hearing with several of the social media companies because I think it is very important that the American people understand how foreign countries – in this case Russia – are in a position to manipulate the information we see," Schiff said.
Facebook is a powerful player in the technology world but was recently forced to walk back Zuckerberg's initial statements from November last year.

It found that since 2015 up to $100,000 in advertising had been traced to a Russian "troll farm" used to spread propaganda and Kremlin talking points.
An internal investigation, the results of which have not yet been made public in full, concluded that some fake accounts were "likely operated out of Russia" and said that paid ads were indeed used to amplify "divisive social and political messages across the ideological spectrum."
So, not such a "crazy idea" after all.
In 2017, months after the election and with Donald Trump sitting in the White House, Schiff said that social media chiefs from Facebook and Twitter now need to open up about how their platforms were exploited by bots and trolls to amplify talking points via paid ads.
"I think it's going to be very important to have not only Facebook but other social media companies also come before our committee and answer questions about the extent of the internal investigations they have done," he told MSNBC this week (13 September).
"Obviously one of the questions that we want to get to the bottom of is 'was there involvement of US persons in this' [and] 'was there any kind of coordination between the data analytics part of the Trump campaign and this Russian effort to use paid advertising," he added.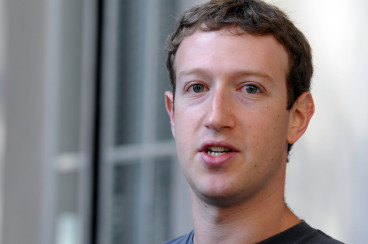 US intelligence said in a January 2017 assessment of the alleged election meddling that Russia had used a blend of "state-funded media, third party intermediaries and paid social media users" as part of a "covert intelligence operation".
The Kremlin has denied the accusation.
But calls for Zuckerberg to be dragged before Congress have been rising in recent weeks even if – as The Intercept noted – there may not be the political will to back them up.
Media design professor David Carroll told The Intercept that he now believes "the public needs to hear Zuckerberg respond to crucial questions in his voice and in his words as the custodian of most of the public's personal data, social relationships, and media consumption."
That followed comments made by US senator Mark Warner who claimed that the Facebook investigation into suspected Russian interference may just be "the tip of the iceberg."
On Twitter, Schiff, while tweeting a link to the MSNBC interview, said that Russia's ultimate goal was "to tear us apart." He elaborated: "To fully understand how Russia sought to divide and manipulate us, it will be necessary to have Facebook, Twitter and other firms testify."
Facebook did not respond to a request for comment earlier this week when asked by IBTimes UK if it had any response to the demands for Zuckerberg to testify before Congress.