Will Maz Kanata return? Lupita Nyong'o 'yet to shoot' despite Star Wars 8 wrapping production
Rian Johnson shared an image of the well-loved The Force Awakens character back in April but will she star?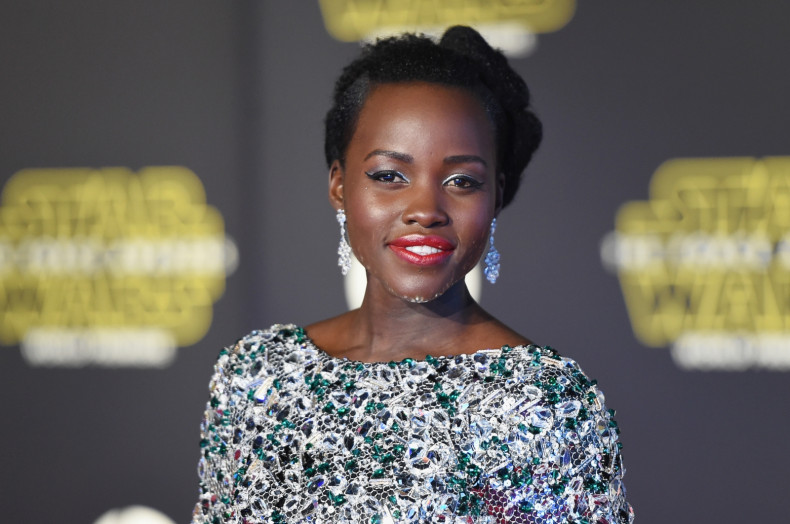 Back in April, Star Wars: Episode VIII director Rian Johnson took to his personal Tumblr page to share an image of what looked like Lupita Nyong'o in the midst of some motion-capture work reprising her role for the next instalment as The Force Awakens' Maz Kanata. But even though the screens closer to Johnson's camera offered up a look at the actress' CGI character too, it turns out, that Nyong'o hasn't filmed anything for the eighth movie yet, despite the production officially wrapping production in July.
During the promotional tour of upcoming biographical drama Queen Of Katwe, When asked directly by Collider what it was like to shoot with Johnson, the Academy Award winner unexpectedly replied: "Rian! I haven't worked with him yet; I've yet to shoot. That's in my future."
Considering that the 33-year-old used the word "yet" and the phrase "that's in my future," when asked specifically about Johnson, it seems likely that Kanata will show up in Episode VIII at some point. Colin Trevorrow is already lined up to direct sequel Star Wars: Episode IX so to work with Johnson, she'd have to appear in this film but it seems safe to say that she'll have a relatively small part to play this time round if her scenes will be shot post production.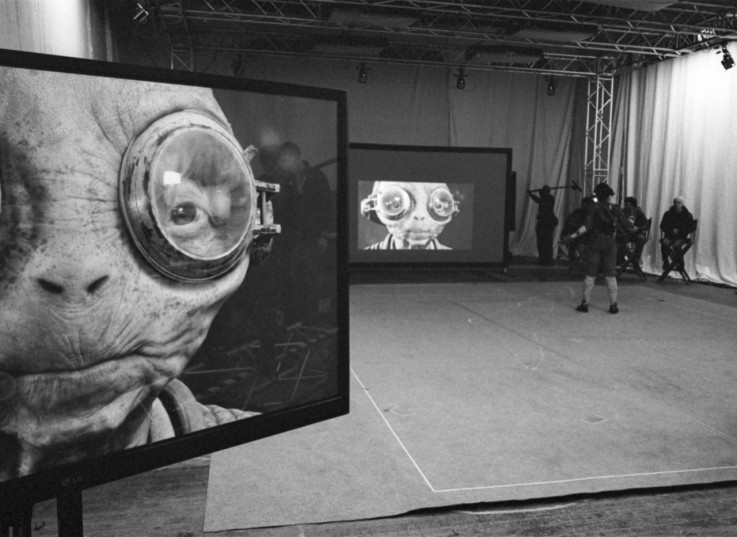 Earlier this year, Johnson shared an image from behind-the-scenes which looked like a tease to fans that Maz Kanata would return
Rian Johnson / Tumblr
Given the mystery surrounding Kanata, she's certainly got plenty more story to tell. We know she wasn't killed when Takodana was attacked by the First Order. Hinted at in The Force Awakens, she's clearly a very powerful being who knows a lot more about Daisy Ridley's mysterious Rey than we actually saw revealed in the movie, so hopefully her being in follow-up movies will answer some questions.
Some have even suggested that Kanata will become a Yoda-like figure in the new Star Wars outings, acting as a mentor to Rey. Well, she did unite her with Luke Skywalker's lightsaber and help them find the elusive Jedi... Let's just hope she gets time to show off more of those skills this time!
Star Wars: Episode VIII is currently slated to reach both US and UK cinemas on 15 December 2017. Confirmed returning cast members include Ridley and John Boyega, Carrie Fisher, Adam Driver, Domhnall Gleeson, Oscar Isaac, Mark Hamill, Anthony Daniels, Gwendoline Christie and Andy Serkis, who also lent his voice to a computer-generated character; baddie Supreme Leader of the First Order, Snoke.
For more entertainment news follow A-List on Twitter @Alistinsider