By lunchtime this Saturday (12 September), Britain, and the rest of the watching world, will know whether the Labour party has elected its most left-wing leader in decades.
Until July this year, few people outside the political bubble had heard of Jeremy Corbyn, the 66-year-old member of parliament for Islington North – a constituency just up the road from where this column is being written.
For followers of horse racing, such as myself, the other big event of the day will be the St Leger Stakes at Doncaster – the last of the five Classics of the British flat-racing season for three-year-olds.
Now, the reason that horse racing springs to mind is that Mr Corbyn, who was initially listed by bookmakers as a 200/1 outsider, saw his price drop dramatically during August, to the point where he is now an odds-on favourite.
For readers unfamiliar with betting odds – and I fear, from what I mean, that includes most political pundits – "odds-on" means that, although you obviously win your stake back, your winnings are less than the sum you bet. Thus if a horse is 7/1 "on", you have to beat seven pounds, euros, dollars or whatever to win one back. Time and time again, though, political commentators talk about the odds "on" a particular pundit when they mean the odds against. Thus "the odds on x or y narrowed from 10/1 to 7/2" should be "the odds against etc etc etc".
Now it so happens that while this column was on holiday in Sorrento, a friend contacted me to say that the Labour leadership election was all over bar the shouting. The bookmaker Paddy Power had not only stopped taking bets on (yes, they were "on"), but were actually paying out, so certain were they of Corbyn winning.
Intrigued by this, I tried to contact Paddy Power when I returned. However, I found that while they might have been returning money plus winnings, they did not appear to be returning any calls.
So I telephoned William Hill's press officer, Graham Sharpe, who laughed heartily when I mentioned the Paddy Power issue, saying "they are always doing this". My own suspicion is that they stopped taking bets when they saw which way the wind was blowing, and it was all a publicity stunt that cost them very little.
Now when I spoke to Mr Sharpe last Thursday, he said my call was rather well-timed, as the odds on Corbyn had changed from 7/1 on to 3/1 on, while support for main challenger Yvette Cooper had seen odds against her dropping from 10/1 to 7/2. Her stand on the need for the British government to do much more assisting refugees had strengthened her position.
However, at time of writing this column Corbyn had returned to 5/1 on, with Cooper "easing" from 7/2 against to 11/2 against. There are still four days to go.
My interest in all this stems not just from the fact that the outcome of this election with having enormous political significance, but also from a long experience of watching odds-on favourites fail to win. During August, the red-hot favourite for the Juddmonte International Stakes, Golden Horn, was pipped at the post. And when Mark Carney was appointed governor of the Bank of England, he was an outsider in more than one sense. The favourite, Paul Tucker, failed to win despite some bookmakers refusing to take bets on him.
Why is Corbyn so popular? I think the main reason is his stance against the austerity policies of this government. I think this is particularly so among the young, who have flocked to sign up for Labour membership. I happen to know those who've joined include the sons and daughters of some significant British establishment figures, who shall remain nameless.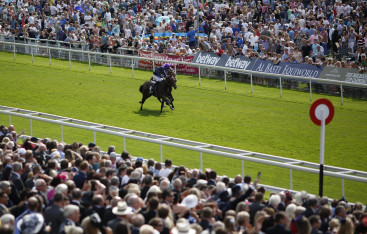 But it is also a revolt against the way the mainstream Labour Party accepted quite a lot of the deficit reduction agenda. The final straw was when Labour deputy leader Harriet Harman accepted the welfare cuts outlined in George Osborne's July budget. Corbynmania seems to have stemmed from that point.
While I worry about Corbyn's desire to leave Nato (among several other foreign policy issues), I think he has had a salutary effect on the economic debate. Cooper has been very forthright on the subject of austerity, but the problem she faces is that many late converts to her cause have already cast their votes for Corbyn.
As for your correspondent, I am placing no bets myself. Not, at least, until the St Leger later that Saturday afternoon.
---
William Keegan is a journalist, academic, and the senior economics commentator at The Observer. He has published his latest work – Mr Osborne's Economic Experiment - Austerity 1945-51 and 2010 (published by Searching Finance) – which can be purchased on Amazon.
---