There is spin in British political life - indeed my old friend Alastair Campbell has made a career out of it - and there is what Winston Churchill once referred to as 'terminological inexactitude', which, being translated into plainer English, means an outright lie.
Churchill was, of course, a master of plain English, and in using that phrase he was having fun with his opponents. Now, I fear that from the moment he arrived at the British Treasury I have regarded the British Chancellor of the Exchequer George Osborne as something of a 'wide boy.' I have always been deeply suspicious of his approach.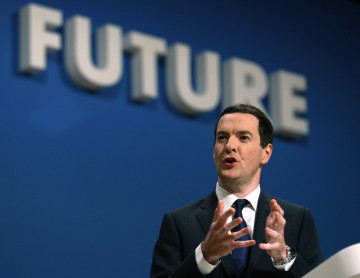 My suspicions were aroused at the beginning, when, to justify his policy of austerity, he compared Britain's economic problems to those of Greece. It mattered not that we had no problem financing the budget deficit, and the average maturity on our debt was 14 years. Osborne pretended we were like the Greek government, which did not know where the following month's money was coming from.
Playing ruthless politics, Osborne blamed the deficit that was swollen largely as a result of the financial crisis on the alleged profligacy of the previous Labour Government. The fact that Labour had only been in power in the UK, and could not possibly have been responsible for the swelling of deficits in the rest of the G7, was conveniently glossed over.
The scene switches to last week, and the Chancellor's claim to have conducted a brilliant negotiation in Brussels, whereby he has putatively cut in half the extra - £1.7bn - amount the UK has been asked to contribute to the European Union Budget as a result of recent recalculations based on the relative performance of gross domestic product in the EU .
His claim is complete nonsense. He is guilty of a whopping terminological inexactitude. Ever since the controversy over the size of the UK's budgetary rebate was resolved in the early 1980s, we have been guaranteed a rebate on our gross contributions to the Budget.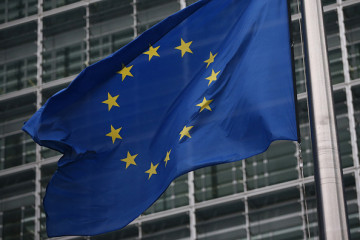 What has happened recently is that our gross contributions have been recalculated - so that we owe that £1.7bn repayment - but, according to the formula that has been in place since 1984, we are also entitled to a rebate on that extra contribution.
The sly Mr Osborne has renegotiated nothing - except the timing of the extra payment, which will now be pushed back to 2015, enabling prime minister David Cameron to honour his promise, or threat, not to pay up on 1 December, as originally demanded.
By putting the two separate transactions together, the Chancellor claims to have halved the amount we owe. He has done no such thing. Winston Churchill must be laughing in his grave.
William Keegan is a journalist and academic who is the senior economics commentator at The Observer.