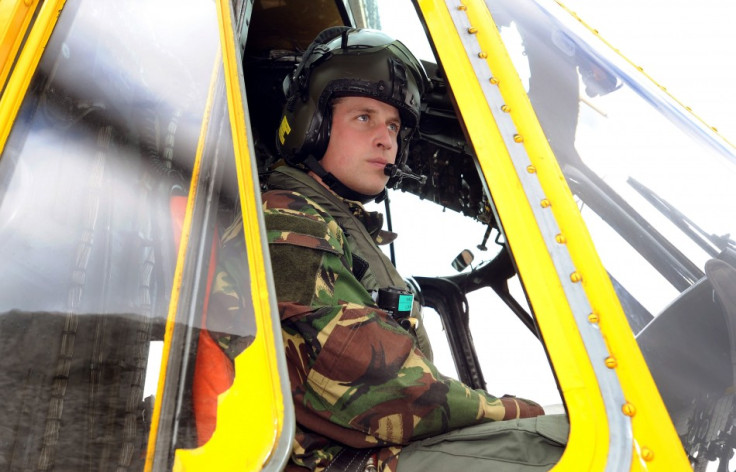 Prince William's planned trip to the Falklands has sparked angry reactions in Argentina. It has condemned the Duke of Cambridge's posting to the Falklands as a "provocative act."
According to the Royal Air Force (RAF), the second-in-line to the throne, Flight Lieutenant William Wales, Search and Rescue Co-pilot, 22 Squadron, will be deployed to the Falklands for a period of two months between February and March 2012. The deployment for training as a helicopter rescue pilot is routine, said the RAF.
However, Sebastian Brugo Marco, an Argentine official, said the "political content" of Britian's mission tour could not be ignored in view of the upcoming 30th anniversary of Argentina's defeat in the Falklands War.
"It is one more provocative act that shows Britain's military presence in a zone of peace where there is no armed conflict," said Marco, who is responsible for the South Atlantic territory, in an interview with the Argentine newspaper "La Nacion."
Argentina still claims sovereignty over the islands, which it calls Las Malvinas. "One cannot ignore the political content of this military operation bearing in mind that the prince forms part of the Royal Family."
Meanwhile, the Ministry of Defence has insisted that William's posting - as part of a crew of four RAF personnel - is a "routine deployment" and forms part of a "normal" squadron rotation.
The Duke of Cambridge is said to be following the footsteps of his uncle, the Duke of York, who served as a helicopter pilot in the 1982 Falklands conflict.
Earlier this year, Argentine President Cristina Kirchner accused British Prime Minister David Cameron of "mediocrity bordering on stupidity," when the latter said there can be no negotiations on the status of the islands unless the people of the Falklands want them.
With the British ruling over 180 years, Kirchner had insisted that Argentina and Britain should negotiate over the South Atlantic islands, over which the two countries fought a 10-week war in 1982.