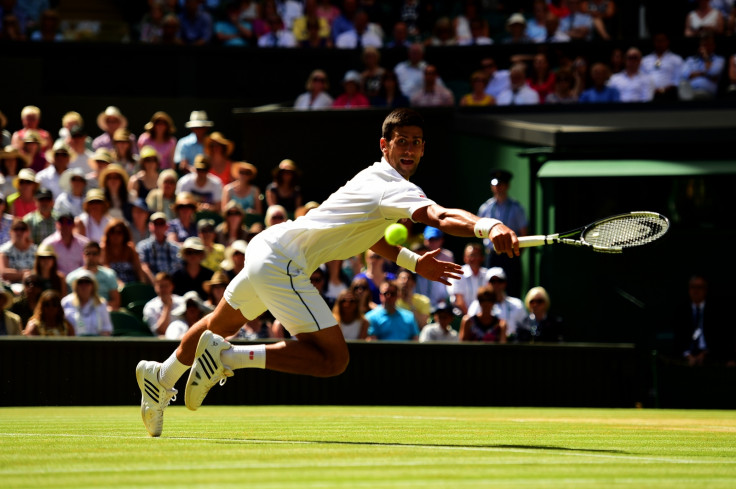 Novak Djokovic remains on course for his third Wimbledon title after defeating Richard Gasquet in straight sets.
The world number one will now wait to learn if he will face either Roger Federer or Andy Murray in the final on Sunday 12 July after registering his 7-6 (7-2) 6-4 6-4 win over Gasquet.
Gasquet showed no signs of fatigue following his gruelling five-set thriller with Stan Wawrinka on 8 July, matching Djokovic blow for blow in an absorbing first set where both men broke early.
A tie-breaker beckoned but the Frenchman was unable to match the intensity he started with as the world number one eased to a 7-2 win in the tie break.
In the second there was slight concern when Djokovic, leading 4-3, called for his trainer during the changeover with what appeared to be a shoulder problem.
He did little to slow him down, though, as he marched on to claim the second as Gasquet's hopes of clinching a first ever Wimbledon final began to fade.
Djokovic again pulled away in the third but Gasquet refused to let go, hitting back at match point after drawing the Serbian in towards the net. He saved another and prolonged the contest when he held serve for himself moments later.
The 29-year-old could only delay the inevitable, though, as the defending champion served out wide before caressing a forehand return out of the reach of his opponent to seal the win.
After his win, Djokovic calmed fears over a shoulder injury, telling BBC One: ""It's nothing that worries me. I'll be OK for the next match."