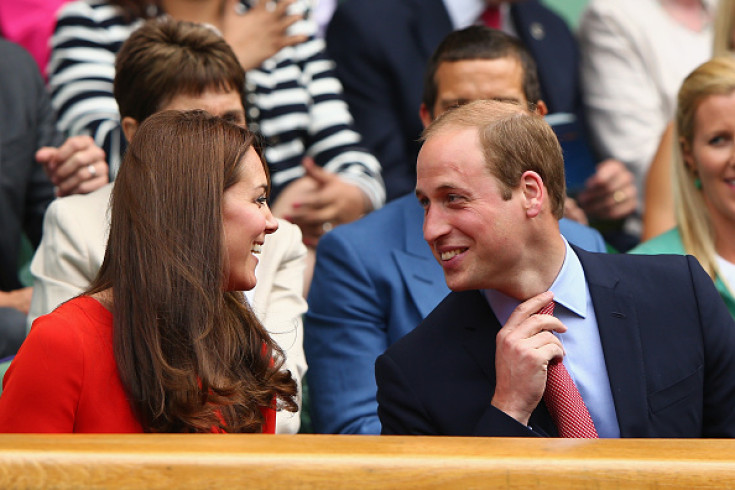 It was clearly love all on centre court as the Duke and Duchess of Cambridge cheered on Andy Murray in his latest Wimbledon victory against Vasek Pospisil.
And while the tennis was captivating, it seems William and Kate had eyes only for each other.
The royal couple, who recently became parents for the second time, revealed they are more in love than ever as they giggled and joked with one another in between sets.
The pair arrived at centre court wearing matching Ray Ban sunglasses, and were greeted with a round of applause as they took their seats in the Royal Box and waved to the crowd.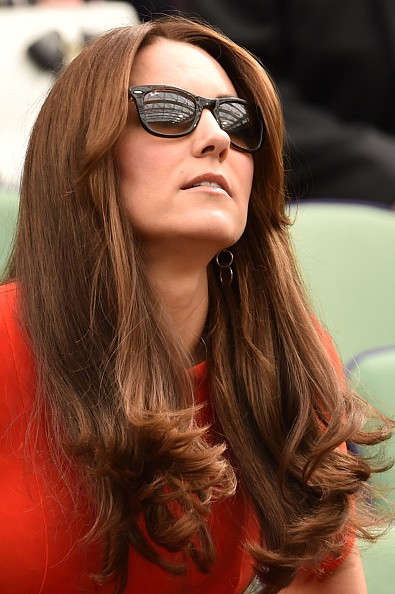 Wearing a scarlet L.K Bennett dress, tennis enthusiast Kate watched the match with unbridled rapture as the shutterbugs captured her array of grimaces.
While the pair cheered and applauded both the players, Prince William prompted the Princess to fall about in a fit of laughter as he pretended to make a dash for the underground station when an announcement was made about the planned industrial action.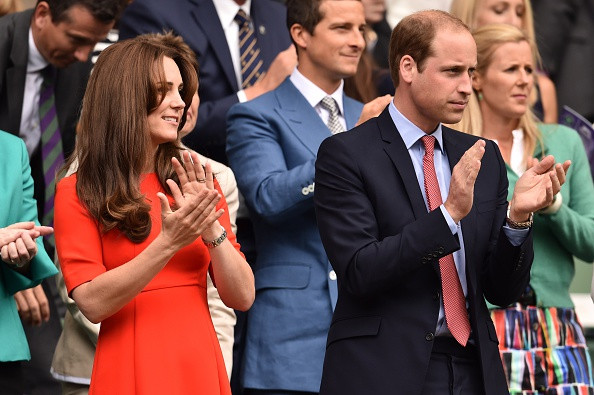 The royals lead the celebrity set who turned out to show their support for the British number 1.
Former England football captain David Beckham was having some quality father-son time with Romeo.
The sport star lavished the 12-year-old with attention as they watched the on court action together. Sharing a picture of the pair in the Royal Box on Instagram he wrote: "Wimbledon day with my little man."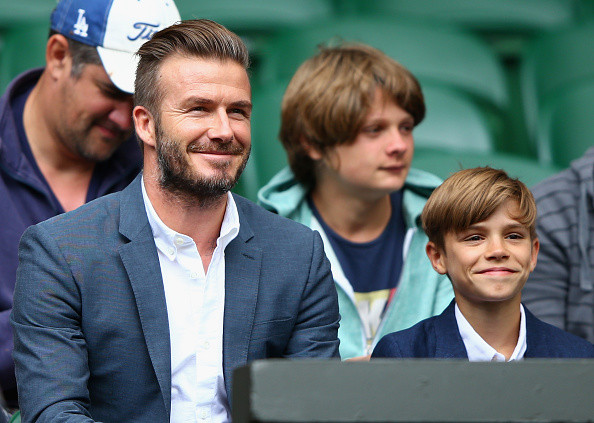 Survival expert Bear Grylls couldn't hide his excitement at being seated behind the Duke and Duchess of Cambridge and even managed to get a handshake from Prince William.
While other members of the British royal family were in attendance including Sophie Wessex, the world famous tennis tournament also saw Prince Albert of Monaco take his place in the royal box.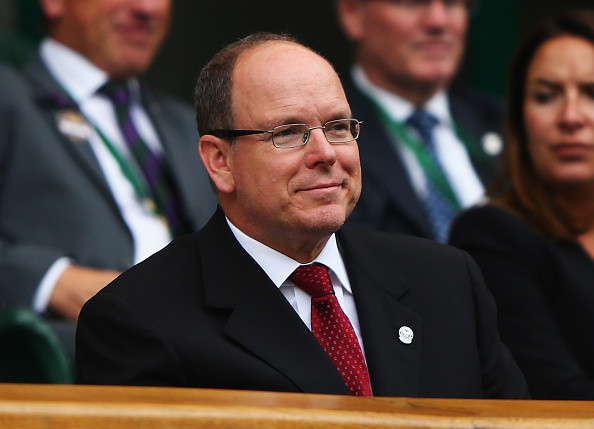 The latest royal appearances follow a memorable visit from the Duchess of Cornwall, who was elated on being presented with Murray's sweaty wristband.
Kate's mother Carole Middleton was also present and the pair were seen exchanging pleasantries between matches.
The Middletons, who are ardent tennis fans, all took turns to attend the tennis tournament with 31-year-old Pippa making an appearance on 6 July while James, 29, was accompanied by girlfriend Donna Air on 7 July.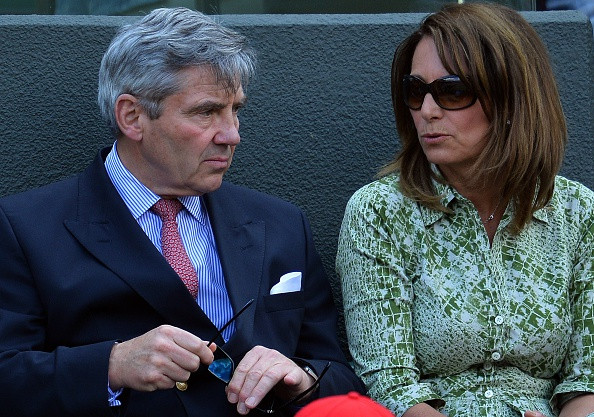 The royals have had a lot to smile about recently following the birth of Princess Charlotte and her christening which was attended by the Queen and Prince Phillip and 21 official guests.
Meanwhile, Andy Murray is through to the semi-finals at Wimbledon after beating Vasek Pospisil in straight sets.
The British number 1 sealed a 6-4, 7-5, 6-4 victory under the roof on Centre Court to book his sixth semi-final appearance at SW19.