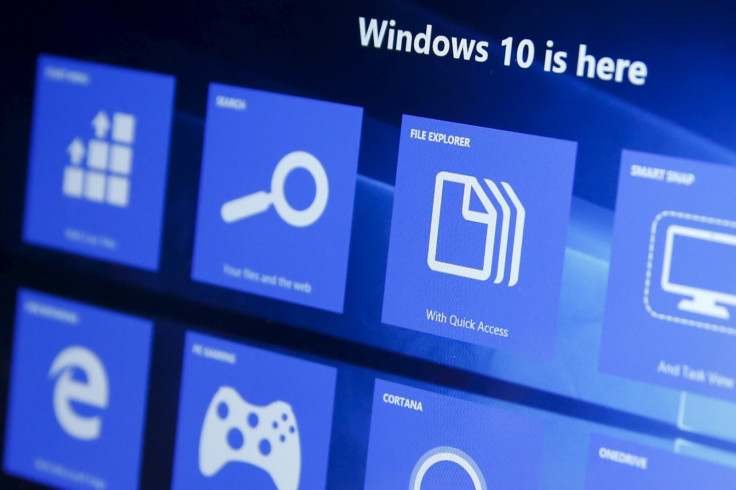 Over 14 million PCs were upgraded to Microsoft's new operating system Windows 10 in the first 24 hours it was available to download. Microsoft launched Windows 10 on 29 July in 190 markets around the world, rolling it out first to Windows Insiders who had been testing beta versions of the software for the last six months, before making it available to those who had reserved their copy in the last month.
The uptake for Windows 10 compares very favourably to the 4 million PCs which were updated to Windows 8 over the course of the first weekend it went on sale back in 2012, though crucially Microsoft's most recent update is free. The company announced the milestone in a blog post by marketing head Yusuf Mehdi.
"It has been an incredible 24 hours for Windows and our fans. We're humbled and grateful to see the response to Windows 10. We have seen unprecedented demand for Windows 10, with reviews and customer feedback overwhelmingly positive around the globe. We are doing everything we can to upgrade the world to Windows 10 as quickly as possible over the coming days and weeks ahead."
While these updates cannot be really considered "sales" as they were free, this update is reminiscent of the Windows 7 upgrade in 2009 when Microsoft reported that in the first eight hours the new software was on pre-order, it had outstripped Windows Vista's entire 17 week pre-order period - and by March 2010 the company had sold 90 million licenses.
Windows 8 was seen as a disaster for the company as people reacted negatively to the Modern (aka Metro) interface which was designed as a touch-first interface which alienated those used to the desktop environment.
Windows 10 looks to combine classic elements of Windows 7 that users love as well as offering the touch-based interface of Windows 8 for people using it on touch-enabled devices such as laptops, convertibles and tablets.
Mehdi said the company was "working hard" to make Windows 10 available to everyone who reserved a copy ahead of launch adding that not everyone on the list had received their copy yet.
While the easiest way to upgrade is through the Windows Update system on your Windows 7 or Windows 8 PC, Microsoft has also released the Windows 10 ISO files too meaning that anyone can now manually download and install a clean version of the software using the media creation tool the company released.
Microsoft has also released a version of Windows 10 for business but it is unclear how many of the 14 million PCs that have been upgraded are private users and how many are business users. Typically businesses are a lot slower to update their systems for security reasons than consumers.