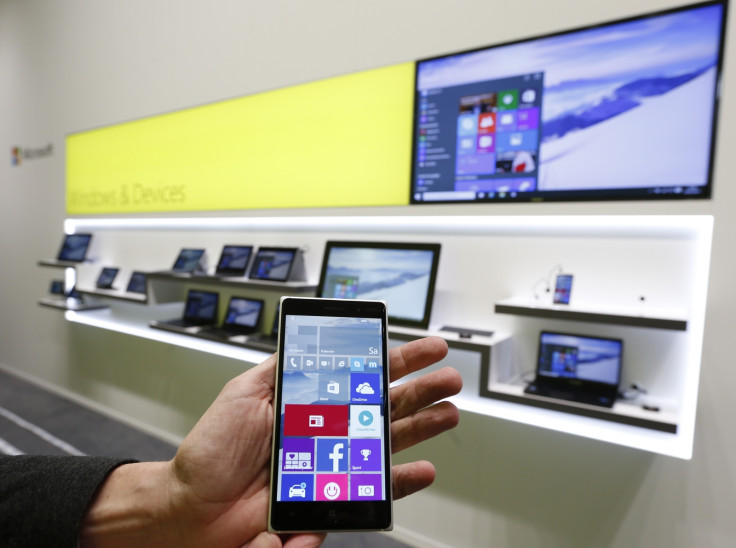 Windows 10 Mobile will have an uphill battle on its hands when Microsoft rolls it out later this year, as the company's share in the mobile market continues to slip. Chinese phone maker Huawei has now overtaken Microsoft and moved in to third place for global phone sales, behind Apple and Samsung.
As smartphone ownership nears saturation, the market as a whole performed poorly in the second quarter of 2015, with global shipments up just 2% on the same period last year. Samsung's shipments fell 7% to 89m, taking 20% of the market, while Apple's iPhone 6 and 6 Plus continued to perform strongly, with sales up 35% to 47.5m and an 11% share.
But while the top two remain unchanged, the biggest news came further down the league table. For the first time ever, Huawei became the third largest mobile phone vendor, overtaking a falling Microsoft who finds itself in limbo until Windows 10 Mobile arrives later this year. Huawei saw global shipments increase some 50% to 30.6m units and a 7% share of the market.
Microsoft's phone sales almost halved from 50.3m to 27.8m, taking just 6.4% of global phone shipments, according to data published by Strategy Analytics. "Huawei is rising fast in all regions of the world, particularly China where its 4G models, such as the Mate7, are proving wildly popular," said Strategy Analytics director Ken Hyers. "Huawei has finally overtaken Microsoft to become the world's third largest mobile phone vendor for the first time ever."
Microsoft phone sales near all-time low
Although Windows 10, which launched as a free upgrade for almost all Windows users on 29 July, has attracted much praise from critics and customers alike, its mobile relative does not yet have a firm release date - and when it does finally arrive, it will have a battle on its hands to make Microsoft a relevant player again in the smartphone market.
Neil Mawston, executive director at Strategy Analytics, said: "Microsoft's 6% global mobile phone market share is sitting near an all-time low. Microsoft continues to lose ground in feature phones, while its Lumia smartphone portfolio is in a holding pattern awaiting the launch of new Windows 10 models later this year."
Despite lower-priced Lumias historically performing well in European countries like Spain and Italy, Microsoft now appears more interested in targeting the Apple- and Samsung-dominated premium market.
Speaking to The Verge, Terry Myerson, who leads Microsoft's Windows and devices division, said: "We are going to focus on a few great devices and the most notable being that premium consumer category. The direction we will head is the premium-branded lineup." Suggesting that a Surface phone could be developed to sit alongside the Surface tablet range, Myerson added: "The goal is to have one Microsoft device family that plays this role in the Windows ecosystem."