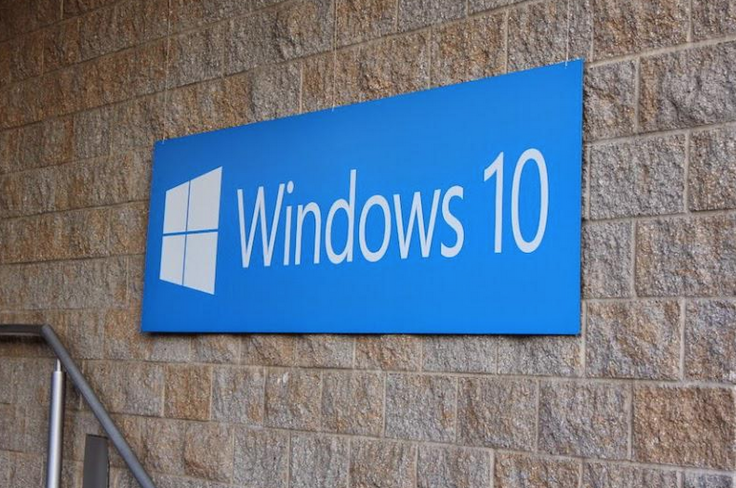 Two new builds of Windows 10 Technical Preview have made an appearance via leaked screenshots.
Well known hacker, WZor, who is considered a credible source for Microsoft related news and rumours, tweeted a few screenshots depicting Windows 10 preview build 10014.0.1502501859 and its release notes.
According to the release note, build 10014 carries a plethora of bug fixes for audio, device configuration, NFC, security, user experience, USB and some changes for the File Explorer.
"In File Explorer, the number of frequent folders shown is now limited to a maximum of four folders (not counting the unlimited number of user-pinned folders). Also, if you configure OneDrive as the default save location, the Documents and Pictures folder in Quick Access will point to the equivalent OneDrive version of those folders."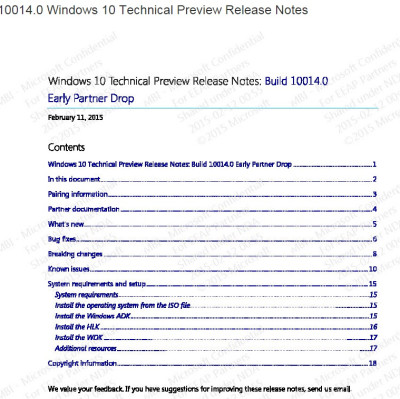 Besides, there are a few known issues that exist in the build such as with the Cortana reminder functionality, Quiet Hours functionality in Cortana, Internet Explorer, incorrect battery level and more.
Other screenshots of the build show the new recycle bin icon and all apps including Xbox, OneNote, Skype, Calendar, Store (Beta) and several more.
Build 10022
WZor has also posted screenshots from another build 10022.0.150216-2206, which is reportedly from fbl_impressive, a branch from where the next public technical preview will come. This could be an indication that Microsoft might seed the next Windows 10 build sometime this week.