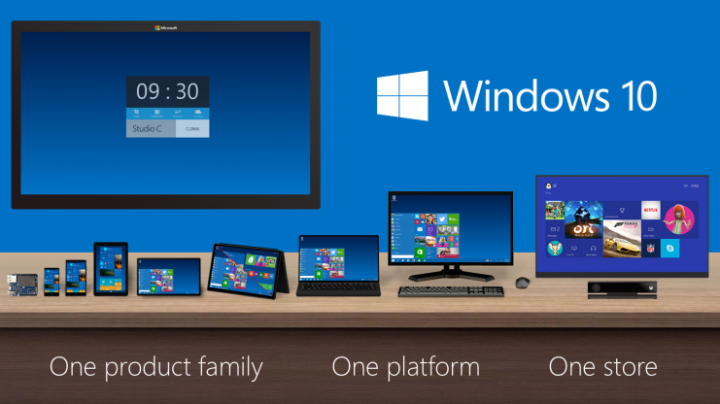 Microsoft has launched its Technical Preview of Windows 10, having yesterday unveiled the radically new operating system.
The preview is available to download on the Windows Insiders Programme website for anyone who signs up to be an insider.
In this preview, users can try out most of the new Windows 10 features demonstrated at the Monday's press conference.
Among the new features is the returning Start Menu, which can be heavily customised.
The completely new Task View and Snap Assist features together allow users to run multiple desktops simultaneously, and grab and drag apps from the mini-screens at the bottom of the interface.
Continuum mode, which facilitates the switching between touch and desktop for two-in-one devices, does not feature in the preview.
As it only runs on machines that use an x86-based chip, the technical preview cannot be downloaded on tablets or smartphones which use ARM-based chip. This is an experience designed for PC users.
In fact, it is recommended that those who preview Windows 10 be relatively expert.
The website suggests you "know your way around a PC and feel comfortable troubleshooting problems, backing up data, formatting a hard drive, installing an operating system from scratch, or restoring your old one if necessary."
Don't use your go-to PC for the preview; a back-up is preferred. And make sure you back up you data.
With the Insiders Program, Microsoft is trying to involve technology afficionados in the development process and use their feedback to inform subsequent tweaks.
Joe Belfiore, the man behind Windows Phone, said in a preview video: "We hope to involved tech enthusiasts in our software development process over the next several months so that your feedback becomes part of the next version of Windows."
Microsoft said that a consumer-focused preview would be arriving some time in early 2015.
The finalised Windows 10 will not become available until at least after the Build 2015 conference in April, but it is expected later in the year.