Windows 10 Update: Threshold 2 deletes essential default programs and freezes during upgrade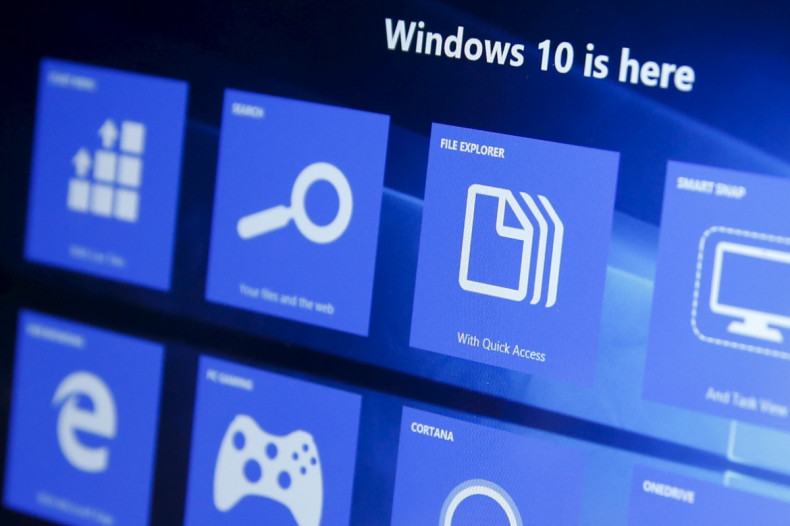 Microsoft released its first major update to the new Windows 10 operating system on 13 November, but users are complaining that the Windows 10 Fall Update – also known as Threshold 2 – is fraught with problems.
Threshold 2 gives Windows 10 several welcome new upgrades, such as: being able to downgrade to the Windows OS of your choice; using your stylus to scrawl notes on the Cortana Notebook, which the personal assistant recognises as important details such as phone numbers and addresses; being able to track your laptop, tablet or phone using the Find Your Device app; or just having the OS work almost 30% faster than Windows 7.
However, it seems that Microsoft has found a way to take three steps back from that progress by insisting that all users who recently upgraded their systems to Windows 10 must use the new OS for a month before they can install the update.
Threshold 2 deleting essential programs and drivers
And if that isn't annoying enough, users have been complaining on Reddit that various important default programs needed to run the computer are being deleted without notice as Threshold 2 installs, and you only find out that the program is gone or had its settings altered after the installation is complete.
According to angry users, the programs affected by Threshold 2 include Intel's Rapid Storage Technology software, SATA storage interface drivers, laptop mouse trackpad drivers, Java Eclipse Mars, VPN clients from various makers including Cisco and F5, apps preinstalled by the computer manufacturer, Windows' own Remote Server Tools, the Adobe Reader app, Adobe CS Suite, Android Studio, CPU-Z, HWMonitor and Spybot Search and Destroy.
"This is retarded, windows reinstalling their sh**ty apps and uninstalling people's programs," wrote Reddit user Krelianz.
"That's f**king bulls**t. I really hope people oppose this vigorously and stop being Microsoft fanboys like this subreddit always is. Just this once. I mean this is totally unacceptable. This isn't what an 'update' is supposed to do," added Reddit user indeepth0ught.
The problem with deleting essential drivers and software is that some older software isn't stored neatly on a website for users to download every time they use a new machine, and if you're not very tech-savvy, you might not know which important drivers have been removed from your computer, making it not work properly.
Usually when a computer is reset to factory settings, the manufacturer includes software that updates essential drivers, but if Windows 10 is merely being upgraded, the software may not kick in, since it too might have been deleted. It's hard to imagine IT departments and PC repair services wanting to play detective to figure out all the drivers that a user is missing after updating Windows 10.
Windows 10 doesn't sound like a great proposition
But that's if you're even able to get Threshold 2 to install properly in the first place. Some users have seen their installs stop at the 44% mark and refuse to respond, according to complaints seen on the official Windows forum.
According to a Microsoft forum moderator, if you're having this problem, it's because you have an SD card inserted in your machine. The obvious solution is to remove the SD card, but if you were using it for additional storage and you can't remove it, then all you can do is to delete about 20GB worth of space on your device.
What with the other controversies about Windows 10 tracking your computer usage and sending data to Microsoft, sending children's web browsing activities to their parents, secretly installing Windows 10 files onto the PCs of people who don't want to upgrade, as well as Microsoft's server storing everyone's Wi-Fi network passwords and Google Apps Sync for Outlook not working until recently, it wouldn't be surprising if you don't feel like upgrading to Windows 10.