The US Department of Defense has said it plans to upgrade four million devices to the Windows 10 operating system within the next 12 months as part of an ongoing campaign to bolster its cyber security systems.
The move, first announced in a memo sent to US officials in November 2015 by DoD chief information officer (CIO) Terry Halvorsen, has been touted as an 'unprecedented' attempt to create distance with increasingly vulnerable legacy systems like Windows XP.
"It is important for the department to rapidly transition to Windows 10 in order to improve our cyber security posture, lower the cost of IT and streamline the IT operating environment," the memo said. Now, Microsoft has officially confirmed the DoD plans, which will start to be implemented straight away in order to meet the 2017 deadline.
"This is an unprecedented move for the DoD and the largest enterprise deployment of Windows 10 to date," said Microsoft in a statement. "Constantly evolving security threats, managing continuous updates on multiple platforms and devices, and slow upgrade cycles are just a few of the challenges facing government CIOs who are looking to standardise and secure agency baseline systems. We are confident the DoD's adoption of Windows 10, coupled with the department's ability to use Surface devices, will help it reach its goals."
Yusuf Mehdi, corporate vice president of Microsoft's Windows and Devices Group, revealed the transition will impact devices including laptops, desktops, mobile devices and the Microsoft Surface tablet.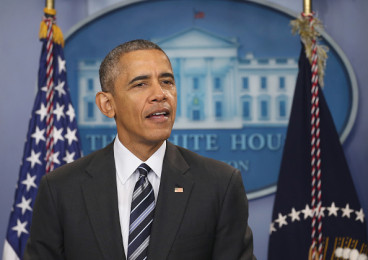 "Today's government agencies face new and emerging challenges that range from a constantly shifting threat landscape to managing multiple platforms and devices in the enterprise environment," he said in a blog post. "The modern threat landscape has never been more challenging – driving tremendous costs and risk to the security of critical information.
"Because the US Department of Defense is a prime target of cyber criminals and one of the largest and most complex organizations in the world, its leaders know the importance of securing its baseline systems."
To help meet the demanding schedule of the government department, Microsoft also announced a number of new sucessful security certifications including the National Information Assurance Programme (NIAP) which is used to ensure Windows 10 meets government security standards. Additionally, Microsoft noted that its Surface range of tablets is now fully certified and available through the Defense Information Systems Agency (DISA) for bulk purchase.
Stepping up cyber protections
Furthermore, in the wake of recent cyber-attacks against US targets such as the Office of Personnel Management (OPM), Target and JP Morgan, President Obama has asserted that the nation needs to step up its protections against online threats. As reported by Reuters, President Obama recently said the improvement would be a complex task and would likely continue long after his time in the Oval office.
Indeed, recent events have given credence to the notion that not even the most high-profile government departments are immune to attack from hackers and cyber criminals. Most recently, thousands of sensitive federal credentials were exposed by an elusive hackers, who managed to compromise roughly 9,000 records from the Department of Homeland Security (DHS) and over 25,000 from the FBI.