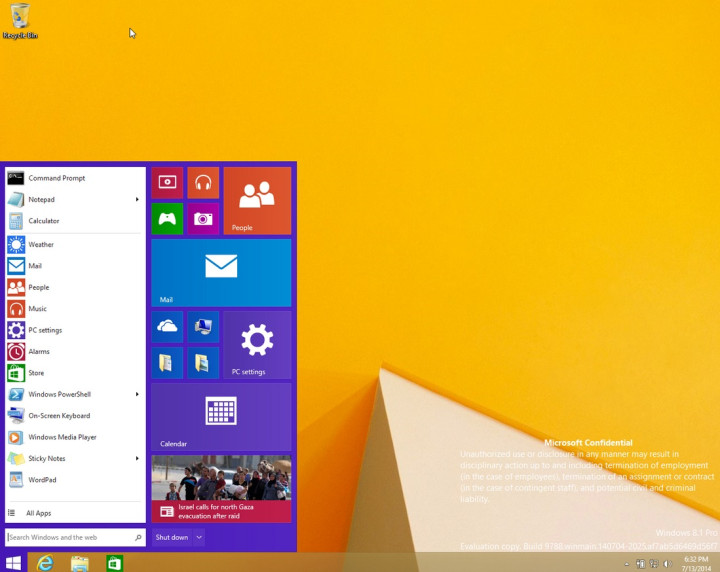 Microsoft seems to have confirmed that its next Windows operating system will be available as a free software update for users.
Andreas Diantoro, President of Microsoft Indonesia in an interview with Detikinet has revealed that Windows 9, which recently appeared as a 'Windows TH' codename via a leak, can be obtained as a free software update when it is released officially.
To get the Windows 9 software upgrade, the Windows device should be running the Windows 8 version. The update will be installed automatically once Microsoft makes it available, with a previous report claiming that the update might or might not be performed via a single click button.
Microsoft's OS team, earlier in June, planned to get Windows 7 users to move to Windows 7 Service Pack 1 and Windows 8 users to Windows 8.1 Update in order to make the devices viable to receive the Windows Threshold. Besides, the Threshold was said to be free for all Windows 8.1 Update as well as Windows 7 Service Pack 1 users.
While Microsoft is yet to make it official, Windows users across the globe are waiting eagerly to see the new goodies Microsoft will bring in the Windows 9 Technical Preview tomorrow. The Windows Technical Preview for Enterprise has leaked ahead of the unveiling.
The next version of Windows OS will enable IT professionals to provide users with a familiar experience across multiple devices along with security enhancements, manageability and a few improved features enabling business as well.
The download size for the 64-bit version of Windows Technical Preview for Enterprise will reportedly weigh in at 4GB and the 32-bit version at 3GB.