With the release date for technical preview version of Windows 9 nearing, various build versions from the personal computer operating system have started emerging through leaks.
Winclub.pl via Neowin has shared a screenshot from a new leaked build with version number 9821 of Windows 9, which is believed to be three to four weeks old. The screenshot (see below) of the build 9821 shows the new Start menu and Windows Explorer. It also shows the updated Windows Explorer icon in the system tray.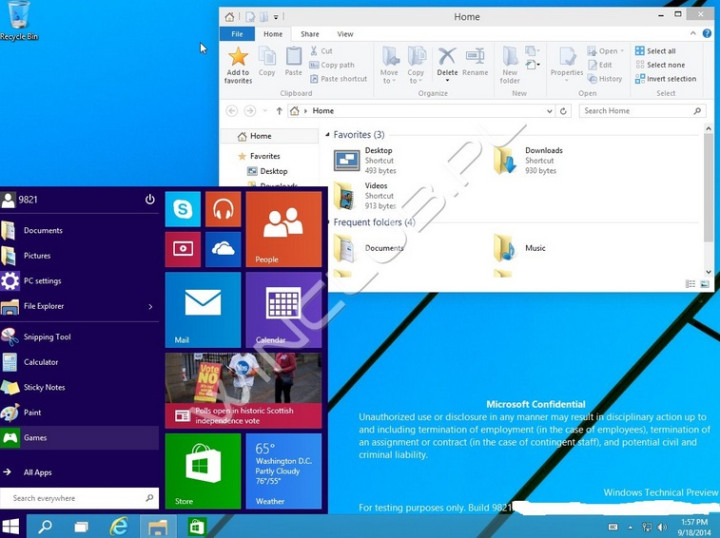 The double white square icon in the screenshot shows how the virtual desktops are launched. The virtual desktops are rumoured to be called multi-tasking when the operating system launches officially.
The previous build 9834, which appeared last week, revealing several features, including personal digital assistant Cortana, virtual desktops, Storage Sense and Wi-Fi Sense from Windows Phone 8.1, is believed to be considerably newer than the current version.
Meanwhile, a user has shared a few screenshots at Mydigitallife forum, which shows that the Start menu changes its colour according to the background. The new Start menu will match the backgrounds being chosen accordingly.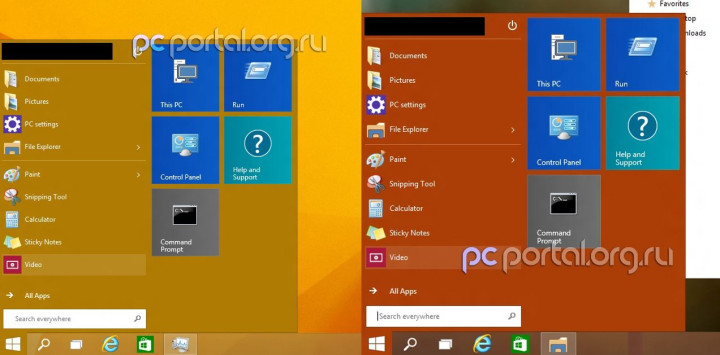 This could be a small personalisation for the operating system bringing considerably minor change, but Windows fans are expected to enjoy this feature.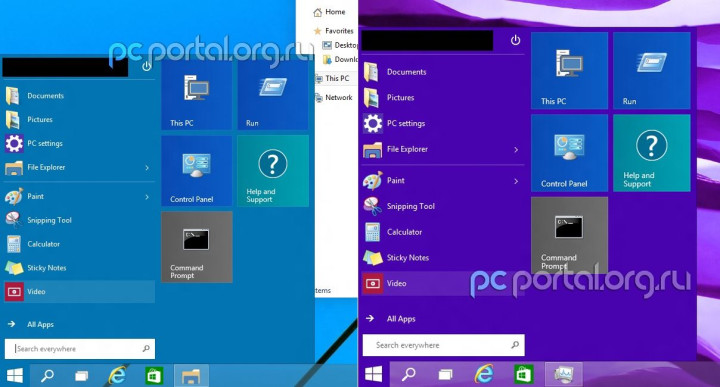 Note that as these are early builds and Microsoft could change these features when Windows 9 is released officially, which is likely to be in next spring.