Winter Olympics 2018: Will North Korean athletes who 'fail' in PyeongChang be punished by Kim Jong-un?
Defectors have claimed sportspeople can face the gulag if they fail to secure gold medals.
Officials from North Korea are set to send a delegation to the Winter Olympics in South Korea in a diplomatic breakthrough between the two warring nations. But an elephant in the room remains: the fate of North Korea's failed athletes.
During a face-to-face meeting between the neighbouring nations in the South Korean border village of Panmunjom, North Korea said it plans to send high-ranking officials, athletes and a cheering squad to the sporting event in February, Sky News reported. South Korea, meanwhile, has suggested that athletes could walk together at the opening ceremony in PyeongChang.
However, it remains to be seen if South Korea will confront North Korea about long-standing speculation that their sporting staff are punished for what are deemed inadequate performances.
In his 2000 memoir, The Aquariums Of Pyongyang, former North Korean concentration camp prisoner Kang Chol-hwan alleged that he met goalscorer Pak Seung-zin and other members of the North Korean football squad who played in the 1966 Fifa World Cup. In a propaganda victory for the secretive nation, the North Korean football team became the darlings of the tournament in England after they knocked out Italy. But Kang claimed this was not enough for the country's leaders, who jailed the players upon their return. However, Pak later denied that he was imprisoned, The Independent reported in 2001.
Defector Kim Hyeong-soo, who worked at the nation's secretive Longevity Institute until escaped from North Korea in 2009, has also claimed that athletes who fail to win gold medals are targeted by the regime.
Responding to claims by Spanish political activist and Special Representative of the Foreign Ministry of North Korea Alejandro Cao de Benos that athletes are given new homes, Kim told the Daily Star gold medallists could indeed receive a car, an apartment or "extra rice".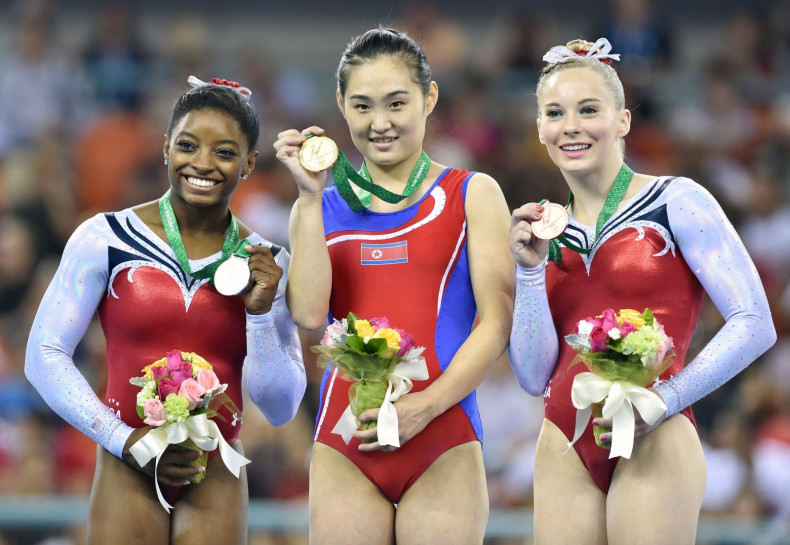 However, those deemed to have under-performed could face the gulag, while coaches had been known to be sentenced to seven months of hard labour, he said. An official will also follow players and fabricate stories of them going to nightclubs before a match to explain any poor results, Kim claimed.
The treatment of North Korean sportspeople was once again put under the spotlight in 2010, when Fifa investigated reports that several players were publicly shamed, while the coach was sentenced to work on a building site as punishment for their losses. However, Fifa ruled it was satisfied that the North Korean team were "training as usual" and the reports were false.
"We know for sure that the speculation about all these athletes being punished or sent to labour camps is all made up. That's not true," C. Harrison Kim, assistant professor at the University of Hawaii at Manoa who studies socialism in East Asia and North Korea told Mic.com.
"But of course, there are consequences for coaching staff and athletes who do not perform. They're likely demoted and taken off the team, or they go back to their day jobs which are normally not that good."