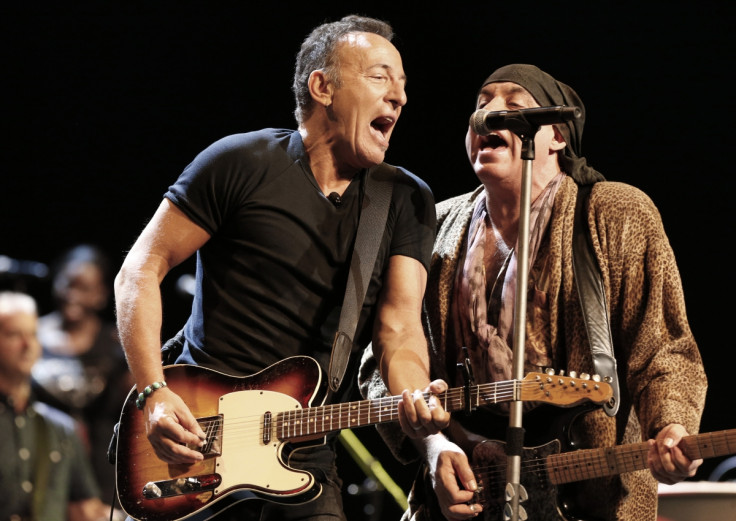 Winter Storm Jonas confined most people indoors in the warmth of their homes. So it goes without saying that Bruce Springsteen's 24 January concert was a complete snow out.
The musician was supposed to perform with the E Street Band at Madison Square Garden but due to tri-state travel ban and weather safety conditions the River Tour show had to be postponed.
Springsteen confirmed the same on his Twitter account but decided to offer his fans a little gift to get them through the disappointment.
"Out here on E Street, we're missing our fans at The Garden tonight and wanted to send this along," he posted on Facebook and added a link to his 19 January concert at Chicago's United Center. The Boss made the live recording of the show available as a free MP3 download available for two days only.
The video includes the performance of Take it Easy which Springsteen performed as a tribute to Eagles co-founder Glenn Frey who passed away on 18 January. Springsteen's next performance at Madison Square Garden has been scheduled for 27 January.
The Jonas Brothers were also forced to cancel their 22 January concert due to inclement weather. A number of theatre performances, games and movie releases were either postponed or cancelled and ticket-holders were requested to stay at home rather than venture out.