Winter Storm Jonas: Man kills himself playing Russian roulette during 'snowmaggedon' lockdown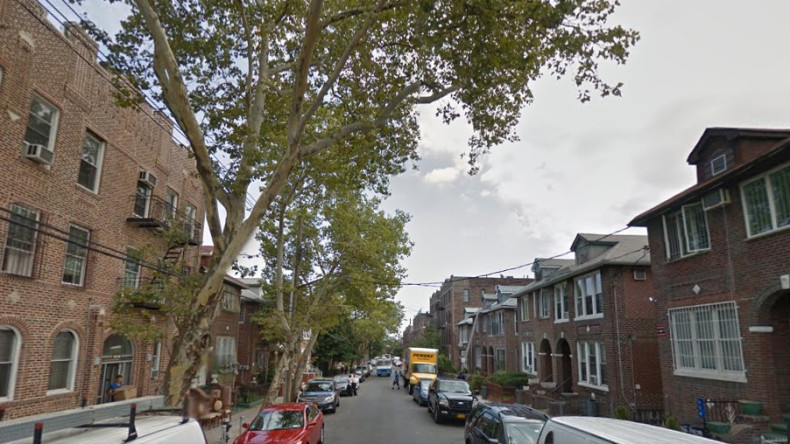 A New York man shot himself in the head whilst playing a drunken game of Russian roulette as the city was gripped by the crippling winter storm Jonas. The 37-year-old man who lived in Brooklyn was playing the extremely risky game at around 8pm on Saturday, 23 January.
He has been named by the New York Police Department as Zdzislaw Golabek and he lived in the apartment block where he was found dead, although he was the resident of another unit at the time of the shooting. Paramedics arrived at the scene, despite up to 2ft of snow blighting conditions in the city.
New York has been battered by blizzards since Friday, 22 January, but the heaviest snowfall came on Saturday night which shut down the nation's busiest subway system, and closed bridges and tunnels heading to neighbouring New Jersey. The NYPD have estimated that 300 cars crashed in the extreme weather leaving three people dead all said to have been killed whilst shovelling snow.
Many members of the public went to local stores and stocked up on food and snow equipment in anticipation of the blizzards. In some states sales of beer, wine and liquor went through the roof as householders organised #blizzard2016 parties.
After the incident another man remained at the scene and the weapon was recovered by the police. Golabek's brother, Andrzej, said that he heard about the fatal accident through the dead man's wife, Bozena.
"My feeling was like, I can't believe it," said Golabek, to the New York Post. "I still can't believe it. He was really quiet. He never got into trouble."
The storm is one of the worst five in the city's history with as much as 30in of snow recorded at New York's JFK airport. By mid-afternoon on Saturday the famous New York Broadway, home to dozens of world-famous theatres, was in darkness after lights went dark and snow blocked out the sun.
Travel restrictions in the city came into place in the city at 2.30pm (7.30pm UK time) with ordinarily busy commuter rail lines and much of the city's mass transit was shut down. Mayor of New York Bill de Blasio said: "We are going into uncharted territory here. There's absolutely no reason to be out in what will be one of the worst storms in New York City history."