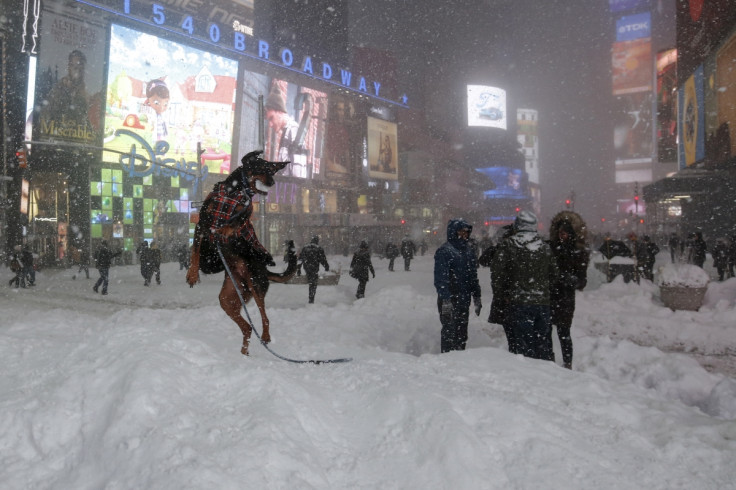 New York City has been brought to a standstill by Winter Storm Jonas with the country's busiest public transport system suspended and bridges closed under 20 inches of snow and ice. The National Weather Service said that the city could be under 28" of snow by the end of Saturday 23 January, breaking the previous record of snowfall of 26.9" set in February 2006.
The snow arrived, teamed with 50 mph gusts and dumping 19.3" of the white stuff on Central Park, as of 4 pm EST. The NYPD have estimated that 300 cars crashed in the extreme weather and three people died in the city while shovelling snow. In total, 13 people have been reported dead across 20 US states.
Eleven US states have declared an emergency and 85 million people have been potentially affected by the extreme weather. It has been reported that tens of thousands of homes are without power in the US this evening, with shops being raided for food and snow equipment.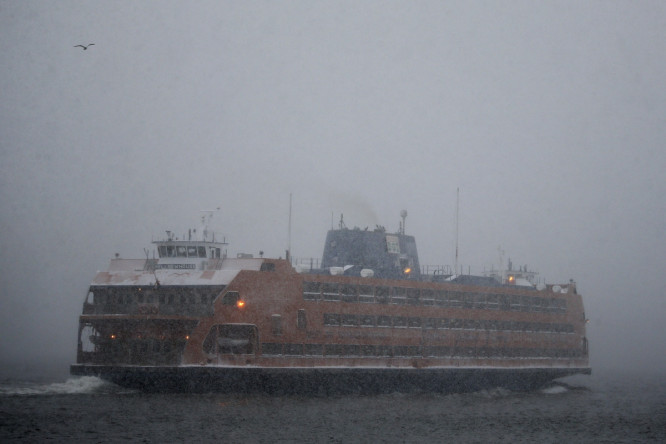 By mid-afternoon the famous New York Broadway, home to dozens of theatres, was in darkness as lights went dim and snow blocked out the sun. Travel restrictions in the city came into place in the city at 2.30pm (7.30 UK time) with ordinarily busy commuter rail lines and much of the city's mass transit network shut down.
Bridges and tunnels across the city and New Jersey were closed and all essential travel has been halted by the weather. "This is bad and it's getting worse rapidly," the Mayor of New York Bill de Blasiohe told the New York Daily News. "We are going into uncharted territory here. There's absolutely no reason to be out in what will be one of the worst storms in New York City history.
"I understand fully kids clamouring for fun in the snow, but my best advice is don't go out or go out very briefly and keep a very close eye on your kids. There will be time for fun in the snow tomorrow and going forward, but right now this is a fast-moving intensifying storm and it should be treated with that respect."