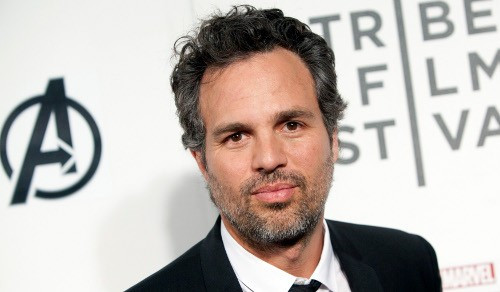 Unlike his best-known character the Hulk, Mark Ruffalo did not go green and start smashing things up when he lost his wallet in the snow of Winter Storm Jonas. Instead, the star of The Avengers star took to Twitter and promised a reward and signed picture for its return.
With over 2m followers on the social media site, it didn't take long for the Reservation Road star to be inundated with people offering to assist with its return.
"Wow thanks for your help," he tweeted and within the hour he'd added an "OMG" after someone responded with proof that his wallet had been found.
True to his word, Ruffalo, who has also spent time behind the camera directing 2010's Sympathy for the Delicious, later tweeted his thanks to Amenaide and Catherine Brown for finding it.
The 48-year-old actor later posted a picture of himself with the young girls and thanked them for their decency.
Ruffalo recently fuelled rumours that Australian actress Cate Blanchett was going to play a villain in Marvel's upcoming film Thor: Ragnarok.
Quizzed about her role in the film he told Entertainment Tonight that he had begged her to appear in the movie.
"They were talking to her about the part, so I ran up to her and I was like, 'Please, please, please make this work!'" he said.
Some reports have suggested that Blanchett could play is Hela, the Asgardian Goddess of Death –one of Thor's classic comic book rivals. With her magical, strength-enhancing cloak, an army of the dead behind her, she has the ability to destroy human foes and claim their souls with a single touch.
Described as a buddy road-movie between Thor and Hulk/Bruce Banner, Thor: Ragnarok is scheduled to reach UK cinemas on 27 October 2017 and US cinemas on 3 November.
Shadows director Taika Waititi is on board to helm, while Stephany Folsom penned the last script. Marvel veteran Kevin Feige will be producing.