Winter Storm Juno has been dubbed a "historic" and "once-in-a-century" snowstorm, yet climate scientists say it is completely in line with what we should expect with climate change.
Juno is expected to dump two to three feet of snow over an area stretching 250 miles on the US east coast. Thousands of flights have been cancelled and a state of emergency has been declared in New York.
The storm has been dubbed "Snowmageddon" and the "blizzard of 2015". However, events such as this are going to become increasingly frequent as climate change causes the weather to become more and more extreme.
Don Wuebbles, a climate scientist from the University of Illinois, told National Geographic: "Big snowfall, big rainstorms, we've been saying this for years. More very large events becoming more common is what you would expect with climate change, particularly in the Northeast."
As well as the snow, forecasters have warned of blizzard conditions, with winds of up to 75mph. Nasa/NOAA satellites have captured the forming storm, showing its path along the east coast.
Global warming is expected to increase the frequency of storms on this scale because the warmer air leads to more moisture in the clouds, causing rain and snow to be more intense.
Wuebbles said: "We can't make too big a deal of every single storm and say it is caused by climate change. But what we are seeing today is completely typical of what you would expect to see in a warming climate."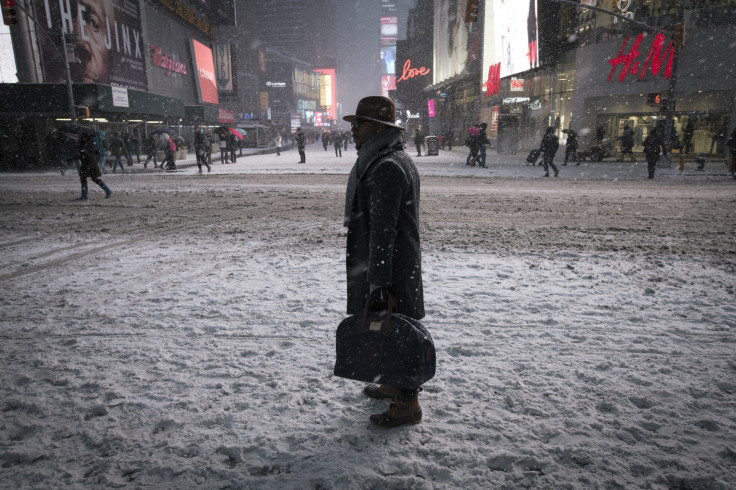 Juno is a nor'easter – a macro-scale storm caused by an area of low pressure that normally passes just off the US and Canadian east coast. They happen every year and have the potential to cause widespread destruction if powerful enough.
Kevin Trenberth, senior scientist at the National Centre for Atmospheric Research, told Scientific American that intense storms such as Juno should now be seen as the norm, rather than an exception.
"It is expected with climate change that snowfalls will increase as long as the temperatures are cold enough [for snow to fall]. The atmosphere can hold 4% more moisture for every 1 degree Fahrenheit increase in [global] temperature."
And he said the effect of climate change on nor'easters could get even worse. "The increased moisture in the storm can also feedback and amplify the storm itself."
While Juno itself cannot be said to have been directly caused by climate change, Michael Mann, a climate scientist at the University of Pennsylvania, said it is probably made worse.
He told Science Blogs: "Climate change is making these sorts of storms more common, much as it is making Sandy-like Superstorms and unusually intense hurricanes more common. Asking whether these storms were caused by climate change, however, is asking the wrong question. What we *can* say is that they were likely made worse by climate change."