New York City and other areas of north east US have effectively shut down as the country braces itself for a potentially "historic" blizzard.
More than 7,700 flights have been cancelled and all non-emergency vehicles banned in New York as the "life-threatening" storm leads to state of emergency being declared in several east coast states.
The storm, which could result in as much as 30 inches (76 cm) of snow falling, as well as gusts of wind as much as 55mph (80kph) looks set to affect roughly one fifth of all US citizens.
New York Governor Andrew Cuomo banned travel from 11pm local time (0400 GMT) for all but emergency vehicles on roads in 13 counties, including New York City, suburban Westchester and Long Island.
"If you are in your car and you are on any road, town, village, city, it doesn't matter, after 11 o'clock, you will technically be committing a crime," Cuomo said. "It could be a matter of life and death so caution is required."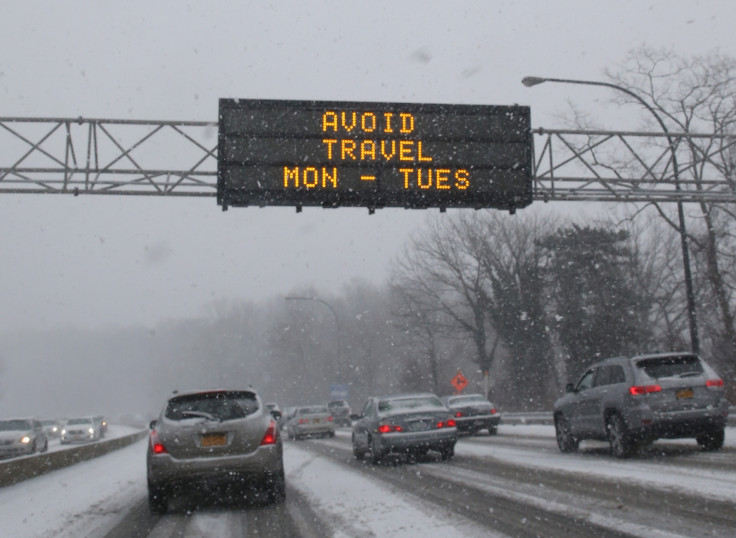 New York Mayor Bill de Blasio also warned citizens the storm "will most likely be one of the largest blizzards in the history of New York City".
He added: "You can't underestimate this storm. What you are going to see in a few hours in something that is going to hit very hard and very fast."
All subway services have been suspended in New York, with authorities adding said "virtually all" flights at LaGuardia Airport would be cancelled, with further "significant" disruptions expected at John F Kennedy International Airport.