Wire: World's most private messaging app offers total encryption on calls and texts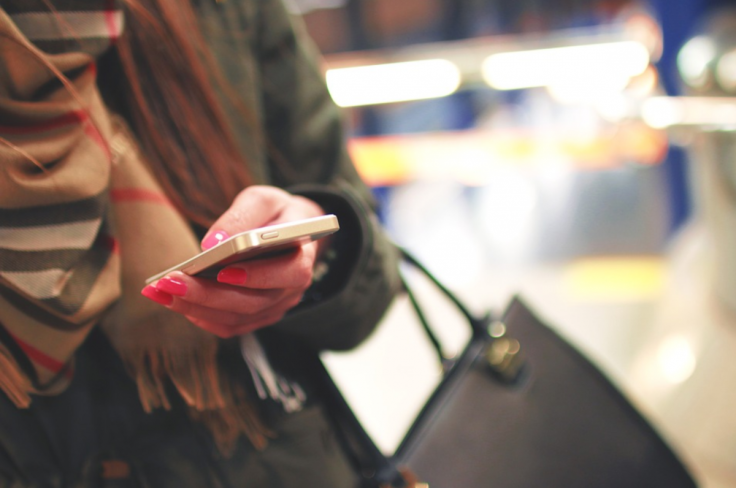 The development team behind Wire, a messaging service backed by Skype co-founder Janus Friis, has embraced end-to-end encryption for its text, voice and video communications while ramping up its privacy-first approach to technology.
The Wire application was launched for desktop, iOS and Android in late 2014 and is managed by a Switzerland-based team of engineers with distinguished backgrounds in major firms including Skype, Microsoft, Apple and Nokia.
When it emerged, Wire faced stiff competition from established services like Facebook Messenger and WhatsApp which both offered a degree of encryption by default. However, it now claims that by adding an extra layer of security its latest range of services goes well beyond the privacy offered by existing communications services. "Everything is end-to-end encrypted," Wire executive chairman Janus Friis told Reuters. "That means voice and video calls, texts, pictures, graphics – all the content you can send."
Established competitors such as Telegram and Signal, which are two of the most well-known privacy-focused services, still only offer partial encryption, the firm asserted. Now, Wire uses open-source techniques which allow outside security experts to evaluate and scrutinise its products rather than relying simply on trust.
No backdoor
"Conversation content is encrypted with strong encryption on the sender's device and only decrypted on the recipient's device," the firm said on its website. "Wire doesn't hold the decryption keys and our software contains no backdoor. Your data is your data - Wire has no access to it.
"Voice calls use the WebRTC standard. More precisely DTLS is used for key negotiation and authentication and SRTP is used for encrypted media transport. This means that voice calls are end-to-end encrypted with perfect forward secrecy enabled without compromising HD call quality."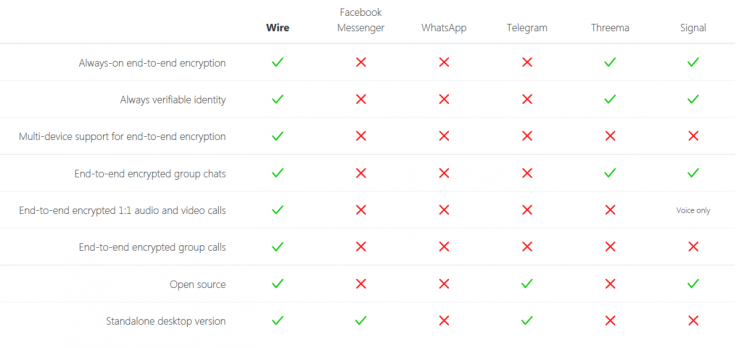 Currently, Wire receives financial backing from a group of designers, engineers and executives from a funding group known as Iconical however the firm has remained tight-lipped about both its finances and how many active users it has. Based on data from Google Play, the app has been downloaded between 500,000 and one million times for Android alone.
The embrace of strong encryption means the company is voluntarily stepping into an ongoing global debate recently escalated by the Apple vs FBI controversy. Furthermore, a global shake-up of surveillance laws following both the Snowden revelations and a rise of terrorist atrocities by groups like the Islamic State (Isis/Daesh) means the debate on encryption is only likely to grow in intensity over the next 12 months.
© Copyright IBTimes 2023. All rights reserved.