Tesla owners will soon be able to charge their cars wirelessly. The cable-free charger is not made by Tesla itself, but by a company called Plugless and will go on sale later in 2016.
Costing $2,440 (£1,900), the charger is not cheap, but is capable of recharging a Tesla's electric battery without the driver doing anything more than parking. The system comprises a traditional electric car charging point fitted into the ground, which then leads to a wireless plate for the driver to park over.
Positioning the front of the car over this plate is enough to start the automated charging process. But, unlike Tesla's own Superchargers, which car recharge at a rate of 200 miles of range per hour, the Plugless system manages just 25 miles per hour.
A display on the charger guides the driver into the right position, ensuing they park with the charging plate is exactly the right place relative to the car.
Although much slower, this means the system will still be useful for Tesla owners who charge overnight or while at work. An eight-hour working day or a night in the garage will see the battery topped up from empty to almost 100%, or enough for around 200 miles of driving. For daily commuting, the system should be everything a Tesla driver needs.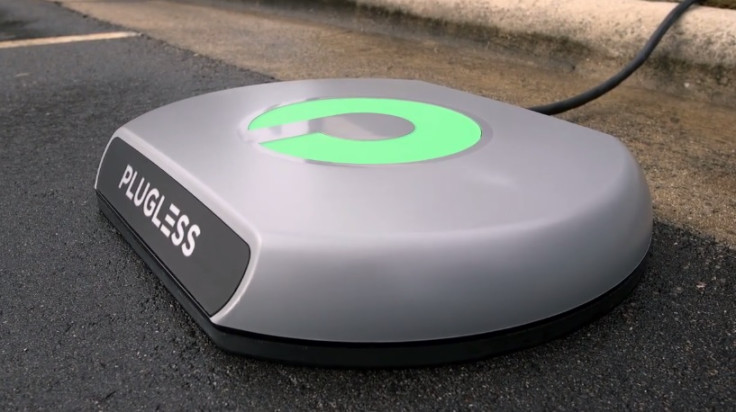 The system requires the fitting of an adapter to the underneath of the car, but Plugless says this does not affect Tesla's warranty. In the future, Plugless hopes to make its system work with Tesla's Summon, a feature whereby the car can be instructed to drive itself in and out of a garage; a modification could see the car drive itself on and off of the wireless charging plate.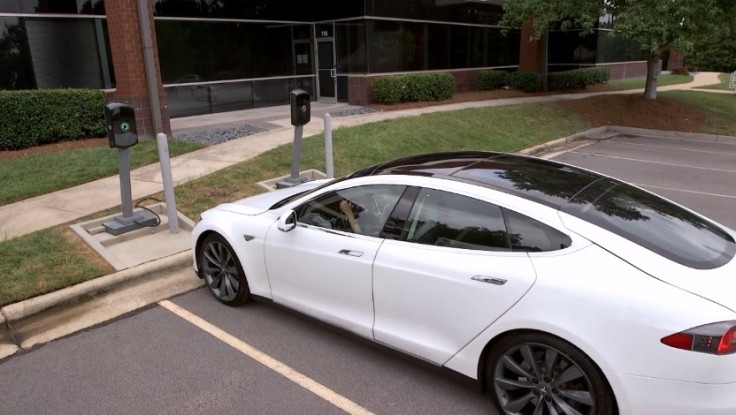 A YouTube video published on 17 August shows the system in action, while reservations are now being taken with a $244 refundable deposit; those who pre-order will pay $2,440, while buyers who wait until it goes on general sale will pay $3,290. The Plugless charger is US-only for now.