Much to the delight of fans, Wiz Khalifa has released his sixth studio album Khalifa in the US. The 13-track collection, which dropped on 5 February 2016, features the lead single Bake Sale and boasts collaborations with Travis Scott, Ty Dolla Sign and Rico Love. However, the timing of the releases has caused some to question whether Khalifa's highly-publicised Twitter feud with Kanye West was staged as promotion for both of their new albums.
Khalifa follows on from the Black And Yellow rapper's 2014 album Blacc Hollywood, which earned the musician his first number one on the Billboard 200 chart. Khalifa's latest release has been well-received by fans with one tweeting: "This new #KHALIFA album is fire," while another enthused: "I love this new #Khalifa album thank you so much @wizkhalifa and @TaylorGang !! :) my favorite tracks are Elevated and City View freestyle."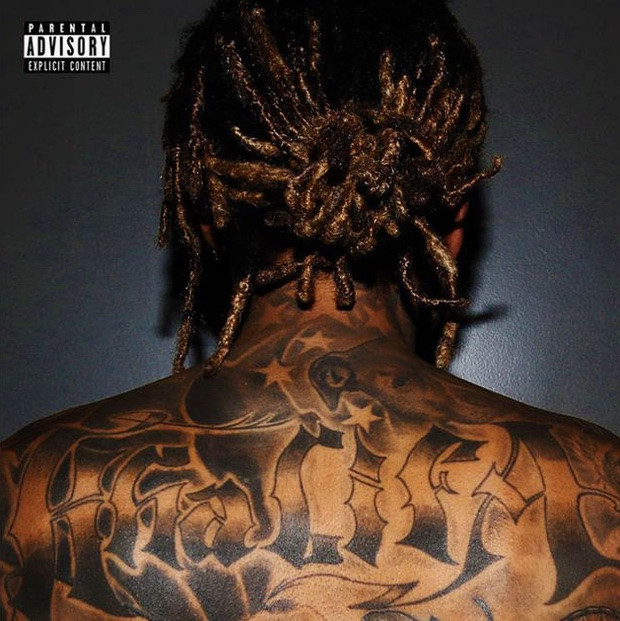 However, one critic noted that the arrival of Khalifa comes in the immediate wake of his epic social media fallout with All Day rapper West, tweeting: "What are the odds that Wiz and Kanye "beefed" days before both their albums come out? #Khalifa #WAVES."
In his Twitter rant, West, 38, took particular aim at Khalifa and Amber Rose's two-year-old son Sebastian, claiming to "own" the toddler. West also said Rose had "trapped" Khalifa for 18 years in reference to the estranged spouses having to co-parent Sebastian following their marriage breakdown.
With West's specific emphasis on mentioning Sebastian, also known as Bash, in the Twitter feud, it has added fuel to speculation of a publicity stunt as the toddler makes an appearance on the Khalifa album. At the end of the song Zoney, Bash can be heard in a conversation with his father, telling Khalifa: "Hello, my name is Sebastian. I love you daddy. I miss you daddy."
Khalifa, 28, and Rose, 32, who has confirmed her reconciliation with West's wife Kim Kardashian in an Instagram selfie, appear to be on good terms with the model supporting the rapper at his Khalifa album listening party in New York on 4 February. Alongside a photo of them smiling together, Rose told her Twitter followers: "Supporting Sebastian's Dad at his #Khalifa Album Listening Party."
Addressing the crowd at the party, Khalifa told his guests: "I decided to name the album Khalifa because it's coming from me. It's coming from my heart." Aside from the single Bake Sale, the rest of the Khalifa album does not appear to be available for streaming in the UK. However, Khalifa's previous three albums have performed relatively poorly in the UK compared to the US with Blacc Hollywood peaking at number 27 and his 2012 album O.N.I.F.C. debuting at a lowly 105.
Listen to Wiz Khalifa's Bake Sale: