After his explosive rant against Wiz Khalifa earlier in the week, Kanye West has returned to Twitter, but this time to defend himself. The Real Friends rapper has denied claims made by his ex-girlfriend Amber Rose that they engaged in a particular sex act during their two-year relationship.
Rose, who is Khalifa's estranged wife, waded into the Twitter argument between her husband and West, 38, tweeting: "Awww @kanyewest are u mad I'm not around to play in ur a*****e anymore? #FingersInTheBootyA*sB***h. Lol @kanyewest Now u wanna delete ur tweets cuz Muva has arrived? #TwitterFingers #UrGettingBodiedByAStripperN***a."
It has taken two days, but West has finally responded to Rose's explicit claims, telling his Twitter followers: "Exes can be mad but just know I never let them play with my a*s... I don't do that... I stay away from that area all together. I'm not into that kind of s**t... I like pictures and videos. Me and my wife got the kind of love that can turn exes into best friends."
Talk-show host Wendy Williams expressed her opinion on the complicated feud in a rant during her latest Hot Topics segment. The Wendy Williams Show host told her studio audience in reference to Rose: "As a matter of fact, Kanye, you're the one who gave this stripper her come-up. And, by the way, we recall meeting your wife on her back."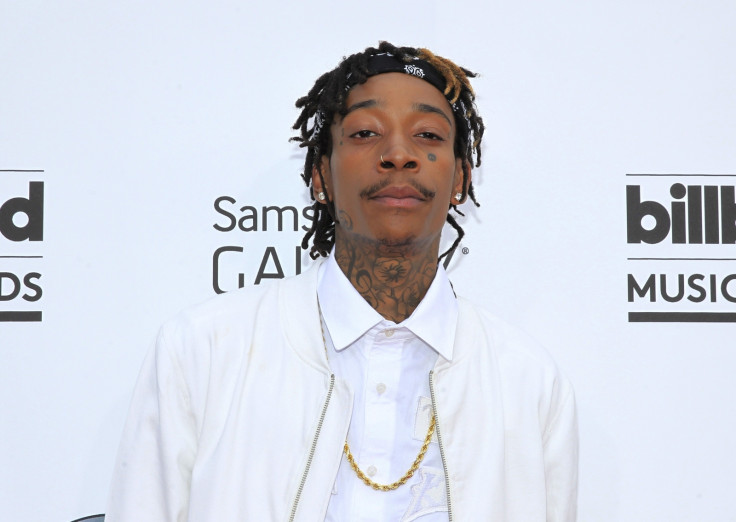 She continued of West's wife Kim Kardashian: "I'm not going to say anything about Kanye, what people do behind closed doors is their own business. [But] I'm embarrassed for Kim Kardashian. I'm not even going to call you West because clearly that is not a real marriage. Any time a man is fighting with another man and bringing up his ex, like why is Kanye still talking about Amber, what kind of respect, or lack thereof, does he have about his new son, Saint, and his daughter? ... This is shameful."
Williams, 51, then appeared to make insinuations about West and his sexuality or sexual activities, saying: "I'm exhausted because anybody who knows me from radio knows since 1990 I have been talking to you all about what goes on allegedly behind some men's [doors] and I have been suspended without pay, I've been left for dead on the turnpike, you all have thrown tomatoes at me. This is nothing but the same broken record that Wendy has been talking about since forever. No judgement, just saying."
Watch Wendy Williams's Hot Topics: