The Wolf Of Wall Street UK Premiere: Leonardo DiCaprio and Margot Robbie Bring Hollywood Glamour to Leicester Square
Leonardo DiCaprio attends The Wolf Of Wall Street UK Premiere: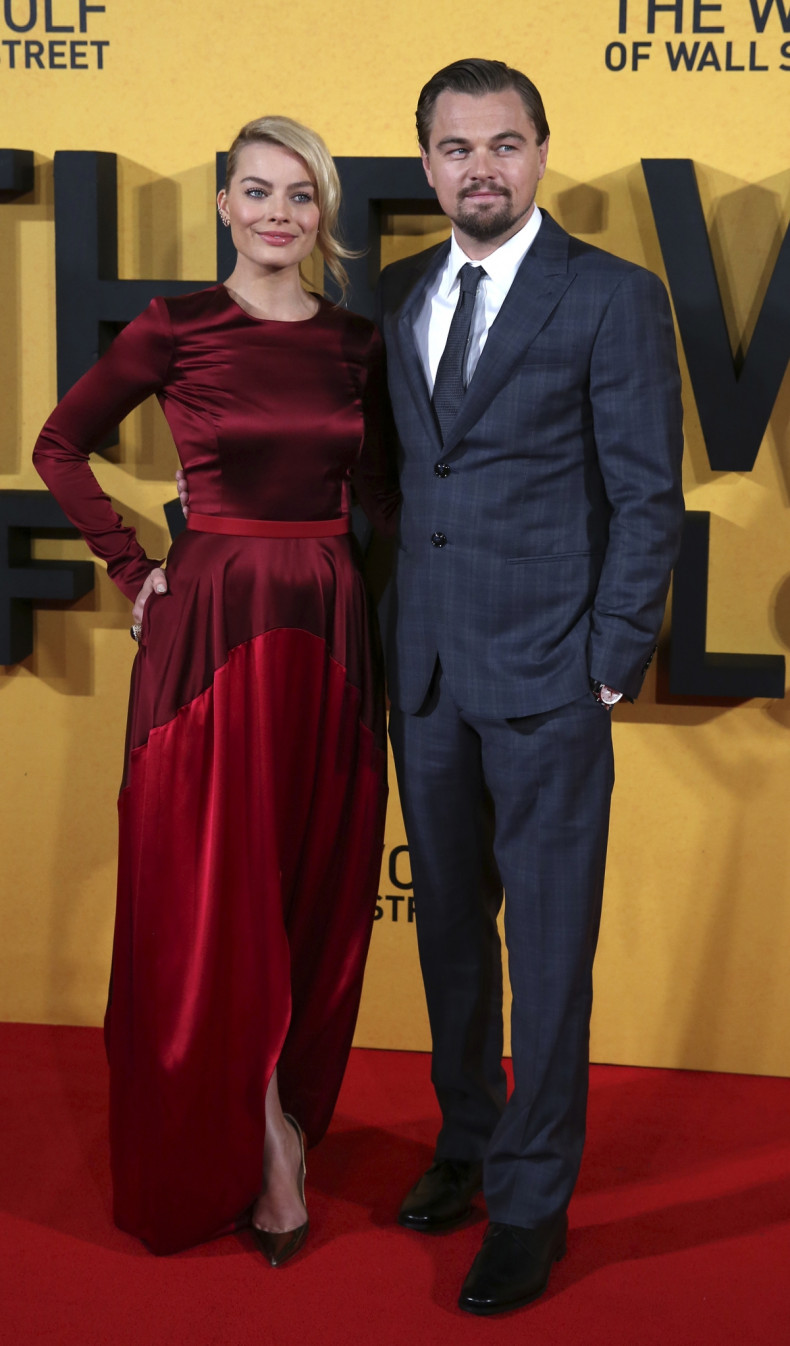 Margot Robbie may well have gone nude for her role in The Wolf of Wall street, but she made sure to cover up for the film's UK premiere.
Bringing a touch of Hollywood glamour to Britain, the 23-year-old actress dazzled on the red carpet in a floor-length, scarlet gown, while posing alongside co-stars Leonardo DiCaprio and Jonah Hill for the star-studded premiere at London's Odeon Leicester Square.
Robbie, who portrays Naomi Lapaglia in the Martin Scorsese-directed movie, appears nude for some steamy sex scenes in the film. The actress said she was too scared to admit to her family that she had shed her clothes for the role, and told them she used a body double.
"That (the nudity) was a small point of contention with the family. Ironically enough, I flat out lied to my family for a really long time.
"I said: 'I don't care what you hear, there is no nudity. I am not doing any nudity. Ignore everything anyone is saying. There is no nudity.' Then I thought 'Well the movie is going to come out and they are going to see that there is nudity,' so I changed that and the lie evolved to 'Well actually there is a body double and they CGI'ed my head onto someone else," she explained.
"'My family don't have anything to do with the entertainment industry so they totally bought it and they were like "They can do that?!" And I was like "Oh, technology these days... you wouldn't believe what they do in Hollywood."
With her blonde hair swept up into a chic chignon, the statuesque star oozed old style Hollywood glamour, as she chatted to fans and signed autographs.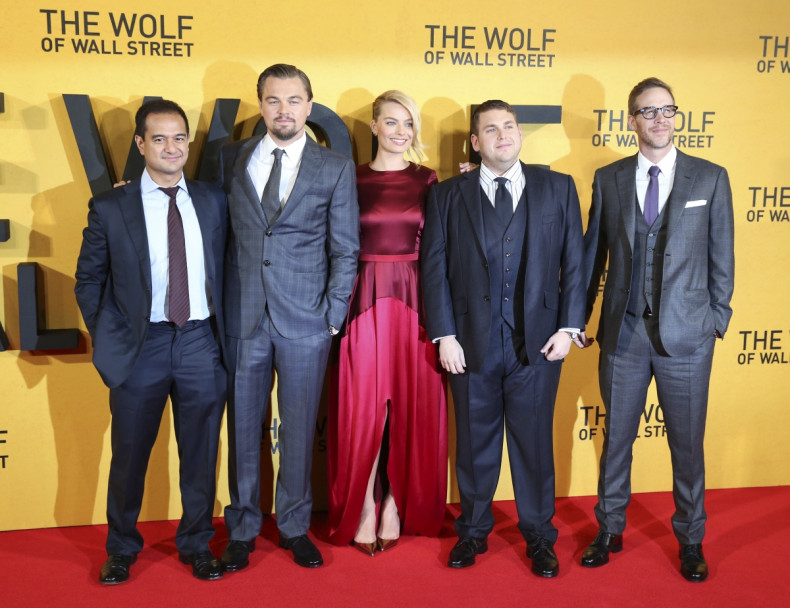 Speaking at the premiere, DiCaprio explained that the film, based on the book by corrupt New York stockbroker Jordan Belfort, was intended as a "cautionary tale."
"The truth is that Jordan Belfort wrote this as a cautionary tale - he's a much different person right now. Since then, he's done seminars and lectures to groups about how you can take the wrong path in Wall Street.
"What I appreciated about him and my communication with him was, he was very honest and forthright about what he did wrong and most of the time his intentions were even worse," he added.
"So when you're dealing with someone who's that forthright, it makes for a more honest portrayal of this world and these people."
The Wolf Of Wall Street has made an impact during awards season, with nominations in key categories for the major awards. The film has been nominated for two Golden Globes in the Best Motion Picture - Musical Or Comedy and Best Actor in a Motion Picture - Musical or Comedy categories.
DiCaprio has received a Best Actor BAFTA nod for his performance as Jordan Belfort in the movie and The Wolf of Wall Street is also in the running to win Best Adapted Screenplay and Best Director for legendary film veteran Martin Scorsese.
The Wolf Of Wall Street releases in the UK on January 17, and hit US screens on December 25.