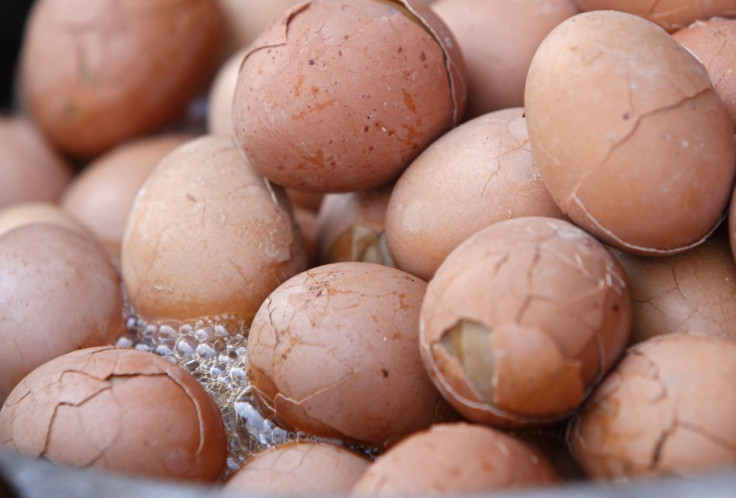 A young couple in Shanghai were forced to seek medical assistance to remove a hard-boiled egg from the woman's vagina after a sex game went wrong.
Doctors at the Shanghai People's Liberation Army No. 411 hospital successfully removed the egg.
According to the woman, her partner inserted the peeled , hard-boiled egg into her vagina to achieve more stimulation during sex. Shortly afterwards, the woman complained of an unusual sensation in her lower abdomen and the pair went for help.
The couple, both in their early twenties, visited the hospital as a last resort after trying to remove the egg by the woman jumping up and down and by trying to prise the egg out of her insides using a spoon and chopsticks.
Guo Xinxin, gynecologist at the PLA's No. 411 Hospital, explained the couple had put her health at risk and she was fortunate the egg did not come apart in the process.
Guo added: "If not removed quickly, the egg could begin to rot and cause an infection."
Forking hell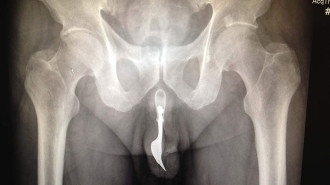 Doctors in Canberra removed a 10-centimetre fork from the penis of a 70-year-old man who inserted it into his urethra in an attempt to pleasure himself.
The unusual case, documented in an International Journal of Surgery case report, saw the man turn up at the Canberra Hospital emergency department with a bleeding sexual organ last August.
According to the Canberra Times, the man told doctors he had inserted the cutlery into himself around 12 hours earlier. Doctors were able to feel the fork from the outside and removed the item using forceps and lubrication while the patient was under general anaesthetic.
In the report, entitled An Unusual Urethral Foreign Body, doctors wrote: "It is apparent that the human mind is uninhibited let alone creative. Autoerotic stimulation with the aid of self-inserted urethral foreign bodies has been existent since time immemorial and have presented an unusual but known presentation to urologists."
Non-stop orgasm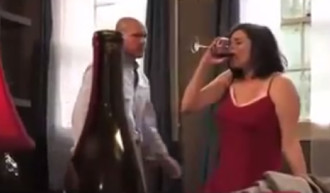 In a TLC series called Sex Sent Me to the ER, a Seattle woman known as Liz, went to hospital after her orgasm would not stop. An hour into the orgasm, she began to panic, but she finally went to the emergency department after an hour two had passed.
Hospital staff thought she was in labour, until the orgasm passed after three hours.
Liz revealed she "started hopping up and down to see if that would do anything" in her first frenzied hour.
She said: "I started trying to drink wine to see if that would calm down my system. I tried just about every possible thing I could do to stop having an orgasm."
Love crush
Gregg Casarona weighed 440 pounds when he lost his virginity to his then-girlfriend Jen Gerakaris, which sent her to hospital. Casarona recently revealed how his weight forced her head through a sheet-rock wall of the Long Island basement they were in.
Thinking he had killed her, he soon realised she was unconscious. Gerakaris was later diagnosed with a concussion.
Casarona said: "My initial reaction was, 'I killed her. This is my first time. And Jen is dead.'"
"Fortunately she saw the funny side and wanted to lighten the mood. As she freed her head, she asked: 'Why did you stop?'"