Women in Afghanistan speak about being under Taliban rule for 2 years
Women continue to speak out against the Taliban in Afghanistan, who have implemented regulations that essentially erase women from society.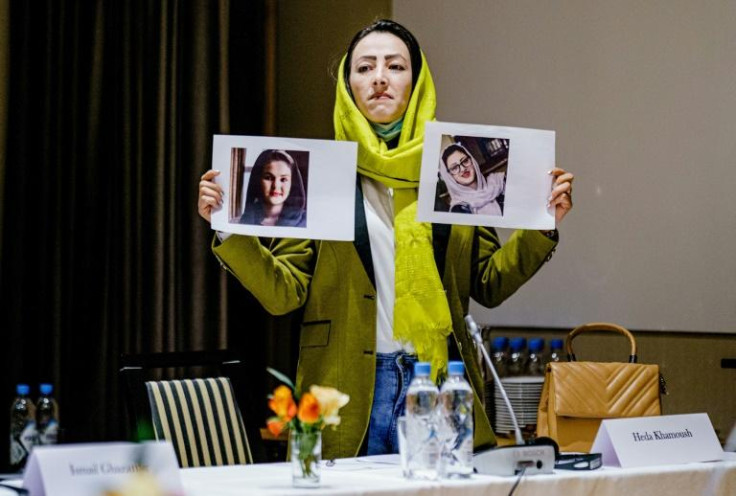 Today (August 15, 2023) marks two years since the Taliban took over Afghanistan for the second time.
Although the Taliban have never been recognised as the official leaders of Afghanistan, their rule has inherently crushed the rights of Afghan women and girls.
The Taliban started by first restricting girls' education and women's right to work, followed by the swift enforcement of a strict dress code and several impositions on women's freedom of movement and access to public life.
In the last two years, the Taliban have imposed a set of meticulously constructed policies of inequality, through more than 50 edicts, orders, and restrictions.
In Afghanistan, a place where women are almost erased from society, activists are speaking out against the extreme Sharia laws.
*Adela is a protester who lives in Afghanistan. She explained: "Before August 2021, I was a teacher. After August 2021, I tasted the bitter taste of being a woman in a traditional patriarchal society."
At the start of their takeover, Adela "participated with other women in a self-organized May protest against the Taliban regime".
"I took to the streets to fight for my human rights and the rights of my mother, my sister, my daughter, and the thousands of students who looked to me for inspiration," Adela added.
Speaking of why she decided to protest with other women, Adela told reporters: "I was afraid of the closing of girls' schools by the Taliban, of their preventing women from working, and of their stoning women in public. Some of my worst fears have come true since then."
At the protests, that called for gender equality, the Taliban responded with "electric shocks and pepper spray", but the women continued to march through the streets of the capital city, Kabul.
Adela bravely declared: "I will never remain silent in the face of oppression."
Reports show that thousands of women have been punished for participating in the protests, many have been imprisoned, beaten, and killed.
*Hira is a former public servant in Afghanistan. She is amongst the several other women who are refusing to accept the Taliban rule. Hira "grew up in an educated but conservative family", and was raised to believe that "only women with an economic need should work".
Both Hira and her sister were working for the Afghanistan Government at the time of the Taliban takeover.
In 2021, her husband forced her to leave her job and told her that she could no longer be proud of the Ministry of Women's Affairs. While democracy faded in Afghanistan society, Hira was "physically beaten many times" in front of her two young children.
Speaking of the current situation for women in Afghanistan, Hira revealed: "Afghan women are not living at the moment; they are just trying to survive."
Prior to the Taliban rule, *Arefa worked as a Teacher and Midwife in Afghanistan. Following threats and extreme violence after her direct revolt against the Taliban, Arefa is living in hiding.
"I have criticized their policies in the media and social networks," Arefa said.
With reference to her mental deterioration, Arefa told reporters that she is suffering from vivid nightmares and noted: "No one supports Afghan women. I never imagined myself so alone. I don't think there are more difficult days than these that we women in Afghanistan are experiencing."
The young woman added: "Whether we like it or not, we have to continue as long as we are alive... Unfortunately, the international community has not supported Afghan women and is only watching us."
"We have been insulted and humiliated so much that, even if we are allowed to work and study, it will take years to return to normal... My plea to the international community is to stand with us," Arefa concluded.
*Names changed for safety reasons.
© Copyright IBTimes 2023. All rights reserved.