Pressure is mounting on both sides of the Atlantic to get women more involved in business start-ups and the investment decisions of growing firms.
This week in the UK, Debbie Wosskow, founder of home rental platform website Love Home Swap and Hearst UK boss Anna Jones launched AllBright – a funding support Britain's female entrepreneurs.
The new fund, which plans to raise £10m ($12m) by Christmas, aims to help redress the gender imbalance in the start-up world. Just 10% of global venture capital investment is given to female entrepreneurs, according to research body Crunchbase.
While last week in Silicon Valley renowned tech venture capital business Sequoia Capital hired a female investing partner for its US operations for the first time in its 44-year history.
When Jess Lee from Yahoo, 33, joins Sequoia next month she will become one of the youngest investing partners at the company, which made its reputation by betting on such firms as Apple, Google, Oracle and Airbnb when they were start-ups with unproven business models.
Infamously Sequoia chairman Mike Moritz told Bloomberg TV last year he was working to find a female partner but that it was difficult and the firm wasn't prepared to "lower standards."
Not surprisingly his comments sparked outrage. Moritz later wrote an email to Bloomberg and said: "I know there are many remarkable women who would flourish in the venture business. We're working hard to find them."
Back in London, Allbright's Wosskow does not think that the current post-Brexit environment is a bad time to launch a female-focused fund.
Female start-up fund
She told IBTimes UK: "More than ever after Brexit, Britain needs to plug into this untapped asset class of female entrepreneurs. We exist to fund this gap."
She pointed to YouGov research commissioned and released by Facebook earlier this year, which showed that if every woman who was interested in running their own business was able to do so, it could inject an extra £10.1bn into the British economy.
Jones added: "I saw how many women wanted to start and run their own businesses but didn't feel they had the right finance or support to do so. AllBright has been created to address this issue."
The fund already boasts backers including former Labour minister Lord Davies and Founders4Schools chair Sherry Coutu, both of whom will sit on the fund's advisory board.
The fund will be part of AllBright's three-pronged support system that will also offer an Angel network of 650 mentors and a crowdfunding platform where the public can invest as little as £500. It will also give entrepreneurs access to online and practical guidance through its AllBright Academy.
The European venture capital firms invested $6.3bn across 750 deals in the first half of this year, according to KPMG and research body CB Insights.
AllBright said it is already looking at more than 100 young companies, and expects to fund around four of female-led businesses in the coming weeks.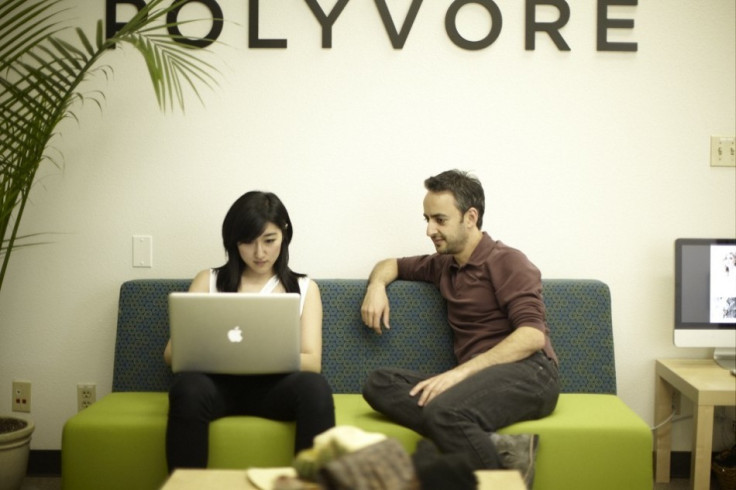 "This is a great move," Renata George, the managing director of Singapore-based Zenman Venture Fund, told IBTimes UK. "AllBright has come up with a very innovative model, and I hope it will work."
Zenman has its headquarters in Singapore, but George is based in Los Angeles as part of the firm's international operations. She is also the founder of Women.VC, which aims to get more women into this industry, which in the US has invested $40bn in new firms the first half of this year.
George says there are just 280 women in the US venture capital industry who make serious investment decisions, which amounts to just over 4% of the overall workforce.
"It's too easy to say the venture capital business is a boys' club," said George. "You could apply that to a number of industries. Men are not afraid of failure, and that is something women could pick up on."
"Women spend a great of time preparing projects, because they don't want to make mistakes. This can lead to being cautious to a fault, but with the right support women are prepared to take on risk."
Sequoia's move to make Lee a partner George calls "a huge step forward that hopefully starts a trend".
Lee's brilliant career
Lee, a computer science graduate from Stanford University, is the co-founder and chief executive officer of Polyvore, a shopping site for fashion and home decor.
Yahoo bought it last year for $230m, and in turn the ailing web pioneer is in the process of being bought by $4.8bn US telecoms giant Verizon Communications.
Lee joined Google's map unit after university as a product manager developing features at the division.
She left Google after four years to join start-up Polyvore as its first outside employee in 2008, and did everything from writing code to selling advertising and finding office space. Two years later Polyvore's three founders made her an honorary co-founder. In 2012, they asked her to become chief executive.
Lee has a star business profile. She is an entrepreneur with a big success, yet young enough to have a long career ahead of her. Observers say Sequoia could groom her for a leadership role.
"High-profile women are usually under more pressure than high profile men," said George. "They are usually held to a higher standard. But Lee has shown she is very capable."
Critics argue the reason why there are so few women chief executives of large firms is because they are not involved in the early stage of founding businesses. These moves aim to get women involved when the spark of an idea is formed.